If you can't tell by now, you should know that I love ethnic foods. It seems that most crock-pot recipes out there are as American as apple pie, so once again, I'm planning to shake things up again this week with something a little different.
While my belly loves ethnic foods, my heart belongs to Southern cuisine. I've been eating fried chicken and fluffy white biscuits since I got my first few teeth. But no food reminds me more of my Southern upbringing than pulled pork. I grew up eating my grandfather's, which he basted in his own homemade sauce for 24 hours. Now that's some slow-cooking.
Pulled pork is extremely easy to make in the crock-pot, which is my preferred method. While anyone can dump half a bottle of barbecue sauce over a pork tenderloin and end up with a fantastic and easy meal, let's get a bit more creative, shall we?
There are so many wonderful flavor combinations you can pair with pork. I'm particularly fond of the sweet and tangy flavors of teriyaki. If you like sweet and smoky barbecue sauce, this will be right up your alley, but also a nice change of pace.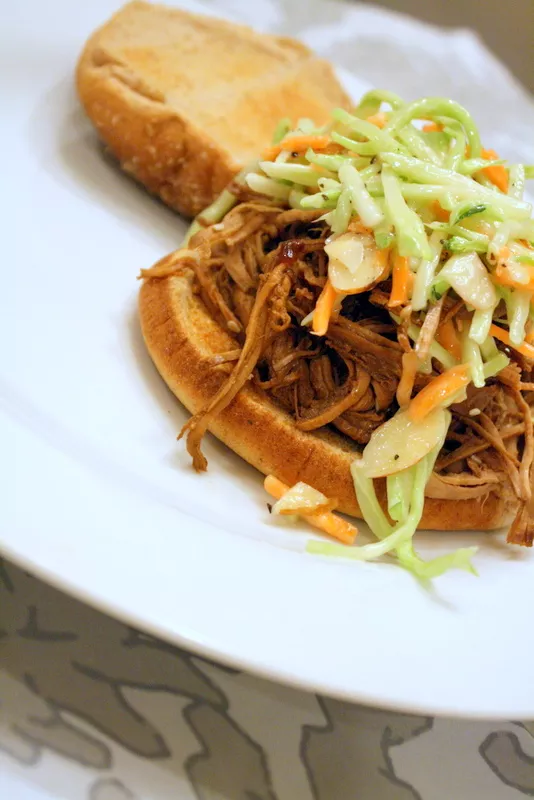 Teriyaki Sesame Pork with Asian Slaw