This sounds like fun!
click to enlarge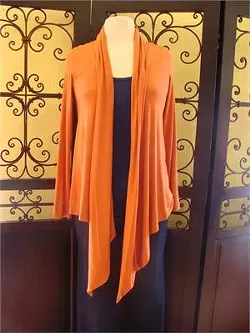 On Sept. 24, head out to
Birkdale Village
for an event named so appropriately Accoutrement. Locally owned spots Potion and Bella Ropa will host
an evening of style and beauty from 7 p.m.-9 p.m.
Stylist Amy Crane of Bella Ropa and award-winning make-up artist Samantha Smith and the Potion staff will offer strategies on how to make the most of your wardrobe this fall. They'll show you how to change up your look with clothing, accessories, hair and makeup.
Jewelry designer Genia of Silver Girl Designs will create jewelry specifically for the evening.
The event will have a Parisian vibe with French lounge music, wine and delectables from Amelie's French Bakery.
Both stores will offer special sales for the evening.
(Info via The Hip Communications; photo via Bella Ropa)