click to enlarge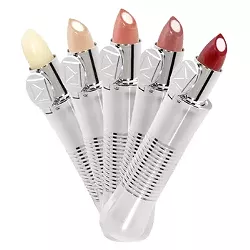 Complimentary facials? Sign me up!
Here's some info from a press release I found buried in my inbox this morning. Sorry for the lateness!
Jeffre Scott Apothecary, Charlotte's premier one-stop shop for luxury beauty products and services, is welcoming warmer weather with an unprecedented month-long celebration.

Every Saturday in March, the industry's biggest names will be on-hand in the Myers Park boutique for complimentary facials and personal consultations. Representatives of the following exclusive lines will share their expertise in an intimate one-on-one setting.

March 6

Susan Posnick, founder of the eponymous mineral makeup line (susanposnick.com)

Dr. Stuart Kaplan, founder of the anti-aging skincare line Kaplan MD (kaplanmd.com)

March 13

Nikoletta Skarlatos, global beauty director for the Julie Hewett beauty line (juliehewett.net)

Marla Steuer, creator of the Duchess Marden collection of natural, plant-based products (duchessmarden.com)

March 20

Alison Raffaele, founder of the eco-friendly anti-aging skincare line (alisonraffaele.com)

Ada Polla, co-creator of the antioxidant Alchimie Forever collection (alchimie-forever.com)

March 27

Jason Cecil, featured artist for Becca Cosmetics (beccacosmetics.com)

Nicole Darmanin from the renowned Mario Badescu Skin Care line (mariobadescu.com)

Spring is the perfect time to kick start your skincare regiment, says boutique owner Jeffre Scott. "Beauty is attainable, affordable and exciting." Don't forget to bring your makeup bag too -- Scott's team of in-store experts will provide complimentary makeup bag rehab on the spot.
Space is limited. RSVP: 704.339.0010.
If you're curious about the guy who's putting on this event, here's an interview Jeffre Scott did with the Charlotte Observer. Have a BEAUTY-full weekend!