I'll just go ahead and admit it: I've pretty much given up on my hair.
Seriously. It's really long right now, and I refuse to do anything with it.
Blowdry? No thanks, too hot and too much work. And besides, I can't ever get my hair to look the way the stylist cut it look anyway.
Flat-iron? Only on days where I have to look presentable — and that's only sometimes. The reason? Because I know I'm practically burning my follicles.
Forget any types of products either. Ick.
And even though I get regular compliments on supposedly how great my 'do looks, I always wonder what these people are seeing.
I guess Shine Salon's Blow Dry 101 event, happening on Sept. 30, might be a good investment for me. Here, the salon stylists will show you how to work with what you have in your bathroom — including that feisty blow dryer.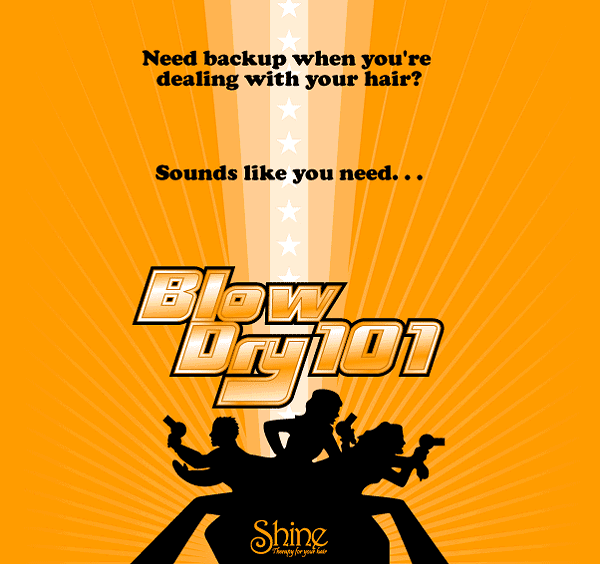 If you're interested in learning to tame your mane, make a reservation (704-344-0338; shinesalon@hotmail.com). You'll need to bring your brushes, products and blow dryer. They also suggest bringing an open mind, which makes me wonder.
Sept. 30, 5:30 p.m. $25. Shine Salon is located at 1900 Commonwealth Ave.
Bonus: There will be complimentary wine and cheese.