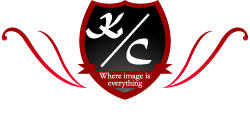 There are tons of boutiques gaining exposure in The Queen City, especially in the past month with Fashion's Night Out and Charlotte Fashion Week, but who's concentrating on men's fashion? There's a new boutique on the block ... or there will be on Oct. 1. The grand opening event of Keaton's Cupboard will begin at 10 a.m. and run through 6 p.m. I've been told that attendees can expect to find an array of men's suits, shirts, ties and shoes from various brands like Steven Land, Carlo Lusso, Modena and Giorgio Fiorelli to name a few.
Now ladies, if you want to accompany your guy to the grand opening, this store has stylish shoe brands for you to shop as well, like Jessica Simpson and Steve Madden. And if you're a "Size Sexy" lady, a term used by the owner to replace the commonly used terminology "plus size," there are fabulously stylish PZI Jeans. Also available are new brands such as Jibri, Igigi and LaDan's Closet.
Keaton's Cupboard is located at 3621 The Plaza Charlotte 28205 or visit online at www.keatons-cupboard.com.
T. Strong is a TV personality, personal stylist and fashion journalist who contributes commentary on Creative Loafing's Klepto blog in addition to writing for several other national media organizations. To learn more visit www.StyleMayvin.com or follow "therealtstrong" on Twitter.