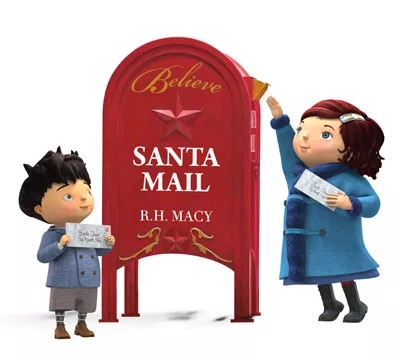 Do you still believe in Santa Claus? I know I do. How else would I be expecting to wake up to lots and lots of wonderfully gift wrapped boxes of clothing, shoes and jewelry under my Christmas tree in this economy?
Seriously, the season isn't all about receiving — it's more about giving, and wouldn't you like to give in a major way that brings out the kid in you? Well, Macy's is calling on believers of all ages to help grant the wishes of local children as a part of the "Believe" campaign in support of area Make-A-Wish chapters.
From now until Christmas Eve, Macy's is encouraging children, teens and yes, even adults to write letters to Santa. The letters can be dropped off in the Santa Mail letterbox at NorthLake and SouthPark mall and for each letter received, Macy's will donate $1 to Make-A-Wish foundation up to $1 million. The money raised in Charlotte will support the Central and Western North Carolina chapter of Make-A-Wish and if you would really like to be one of Santa's Helpers, why not start a letter writing campaign in the office or with your child's classroom? Here's a few ideas for inspiration. I've already made my list, so get your pen and paper out and let the wishes flow!
T. Strong is a TV personality, personal stylist and fashion journalist who contributes commentary on Creative Loafing's Klepto blog in addition to writing for several other national media organizations. To learn more visit www.StyleMayvin.com or follow "therealtstrong" on Twitter.