Fashion shows are one of those things that when combined with any other element be it art, music or dance, it can be amazing when done right. As last year's emcee of Runway for the Ballet, I know just how much work goes into the production and this year was no different.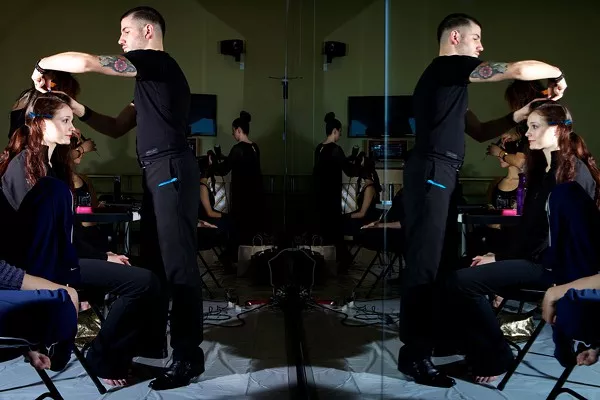 www.inhisimagebyjulie.com
Backstage was all a buzz with excitement as the models prepared for the show. The clothing, shoes and handbags were sponsored by Neiman Marcus at SouthPark Mall and the looks we saw come down the runway were very classic-chic but definitely right on trend.
Everything from beautiful spring florals and sexy red evening gowns to dapper menswear was modeled by some of the most talented dancers at the NC Dance Theatre. Yes ... you heard me right! On this special occasion, a few of the dancers graced the stage as models and were of course, as graceful as a dove. The dance performances in between each runway segment were each as awe-inspiring as the last.
Aside from the beautiful choreography, the snippets of original pieces we saw were also a testament to dancers' physical agility. It was truly an amazing sight to see and "totally awesome," as my daughter the mini mayvin and my date for the evening, said so eloquently.
If you missed it this year, definitely be sure to add it to next year's calendar under "must-attend" events. It's a great way to celebrate dance and fashion but most of all to have a fantastic time supporting the arts.
T. Strong is a TV personality, personal stylist and fashion journalist who contributes commentary on Creative Loafing's Klepto blog in addition to writing for several other national media organizations. To learn more visit www.StyleMayvin.com or follow "therealtstrong" on Twitter.