"Hope chests." "Glory Boxes." I don't know much about them, but a quick Wikipedia search informs me that, to the unmarried young women of yesteryear, they were "used to collect items such as clothing and household linen ... in anticipation of married life." But in my pop-culturally programmed mind, all they conjure up is that episode of Sex and the City (don't act like you don't know the one) where Charlotte's friend appropriates the name of her imagined unborn child, leaving the ever romantic Charlotte to reckon with all the as of yet unrealized dreams hiding in her hope chest.
I didn't ask entrepreneur Christy Ward if she's ever had a hope chest, but if she did, I know at least one item I would've found in there: the word "Blend," written in the penmanship promises are made of. Ward opened Blend Boutique just two weeks ago, and the first-time store owner is thrilled. "It all happened really quickly, but I've had the name 'Blend' picked out since forever."
Located in south Charlotte's mixed-use Ballantyne Village shopping center, the women's clothing, jewelry and accessories boutique carries fashion-forward brands such as Bec & Bridge, Chan Luu, Citizens of Humanity, KAIN Label, LNA, Mother Denim, MYNE, and Ramona LaRue.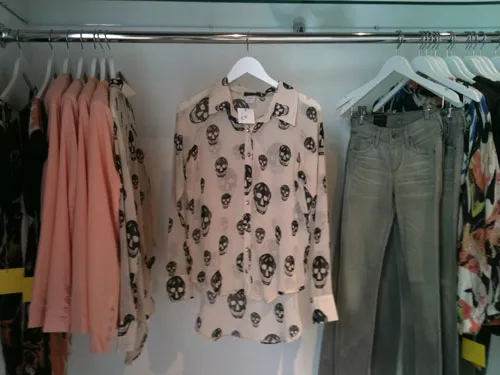 A graduate of the University of Alabama's fashion retail program, Ward spent the past six years in Charlotte, working in various retail settings and managing several stores. When the opportunity for her to take the reins of her future in fashion finally materialized, Ward believed the Ballantyne Village to be the ideal place for her boutique to flourish. "There aren't really boutiques around here, and there's a lot of traffic and people who live around here, so I just thought it was a great location for a boutique," says Ward. "I love the Ballantyne Village, I love its community feel."
Blend aims to cater to what Ward calls "the personality of the south Charlotte community: classy with edge and young yet sophisticated." Setting out to distinguish her boutique from others of the same vein, Blend also carries brands that Ward says are difficult to find locally, like Breckenridge and Pirate Booty. "Unique pieces is what we're really about. The fashion that you see on celebrities, in NY and LA, that I'm bringing to Charlotte."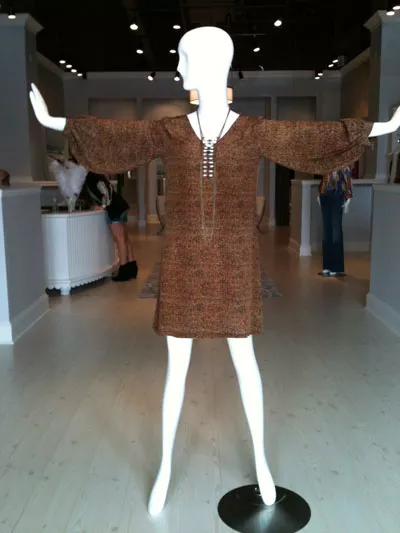 Ward calls her personal style "boho-chic," and although much of the store's merchandise maintains a trace of said identity, she's been careful to keep the varied tastes of potential customers in mind. "A lot of people are looking for skinny jeans, any kind of jean, really, and printed tops. Going into this fall, anything with a leather detail is in style. I have a lot of those pieces: leather inserts in riding pants, sweaters with leather trims and inserts." Living up to its name, the store hits a mix of price points, carrying merchandise ranging in price from the upper 30s to the 300s.
The first couple weeks of existence have been good to Blend. A repeat customer came into the store today, and Ward hopes to cultivate a loyal following. "I definitely want to create my own little niche here in the Ballantyne area. My hope is just to grow, hopefully open one in Alabama in the next couple of years, but this is my only one in Charlotte, at least for now. I want people to recognize my name and say 'Oh, you got that at Blend!'"
Blend is open Monday-Friday, 10 a.m. to 6 p.m. and Saturday 10 a.m. to 5 p.m. It is located at 14825 Ballantyne Village Way, Suite 165.