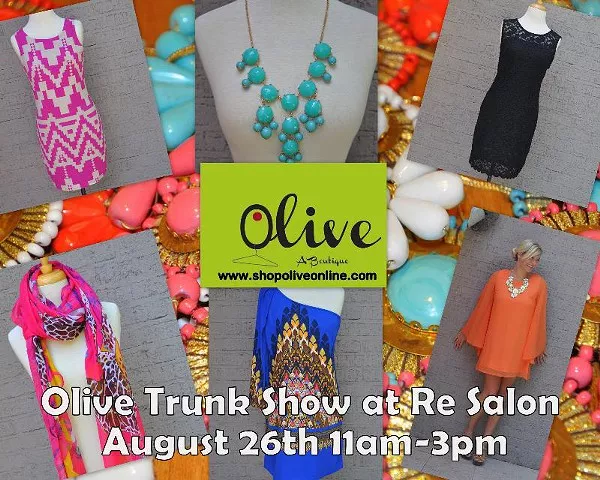 The shopping experience can be a trying one. Whether you're in possession of that "shop till you drop" passion for it, or you prefer a get-in-and-get-out approach, shoving one's way through throngs of clearance-scouting consumers is few people's idea of a fun and easy time.
Enter the trunk show. Usually taking place in an intimate setting, vendors present patrons with a selection of merchandise available for purchase. If you've never been to one, now's your chance: Olive Boutique will sell its wares on its Trunk Show Sunday, hosted at Re Salon.
The event will be held on Sunday, Aug. 26, from 11 a.m.-3 p.m. All of the Olive items will be in stock, including sale items and a restock of some favorites. New fall fashions will also be available for attendees to try on. Those looking for a little pick me up will be pleased to know that mimosa swilling will be in full swing.
Just click on the Evite to RSVP.