Slam Charlotte's Concrete Generation featured Quenten "Q" Talley, Boris "Bluz" Rodgers, Miesha "Ocean" Rice, Tavis Brunson, Bathsheba Rem, Charles "CP Maze" Perry and Filmore Johnson. They previewed their set
they're going to take to next month's national slam poetry competition. Slam Charlotte has won the top title two years in a row. They performed at Theatre Charlotte as part of Once Upon a Festival.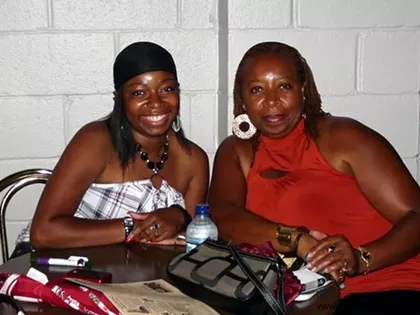 10 slides
Photos by Rhiannon Bowman.