With great lament, I announce that a Charlotte institution is in its final days. The doors to The Breakfast Club will close indefinitely on Sunday, Sept. 9. After 11 years of "Rad" '80s-infused, break dancing, neon, wall-to-wall-mirrored, heavily-poured-signature-beverage-fuelled good times, my most beloved dance venue is saying goodbye.
Last week I had a conversation with owner and arguably the best DJ ever in the world, Jody Jam, who explained that due to the fact that the lease is up in the current and discernible location on Caldwell Street, he decided to close the doors and start a new venture uptown. Jody, having only missed three Saturdays of DJing magic in 10 years, says that the departure is "emotional" and that he has loved his time at The Breakfast Club.
"I thrive on seeing Charlotteans have a great time," he says. "The Breakfast Club was a nightclub for everyone, even people who don't typically go to nightclubs. There is no velvet rope, no VIP areas, it's come as you are and we leave the pretentious behind."
Indeed. I have personally spent some of the best nights of my Charlotte youth, and many birthdays, getting my sweaty handprints all over the floor-to-ceiling mirrors (sorry Jody) at The Breakfast Club. In fact, I have such affection for it, that writing this article feels much like what I expected writing my first eulogy would feel. I credit this adoration to the fact that Jody and his staff have created a successful consistency in atmosphere, music and experience over the last decade. The Breakfast Club has always been my choice of location to take visitors to Charlotte because I'm confident that I'm not taking a gamble on the "hit or miss" culture that abounds at many other nightlife spots about town. I know exactly what I'm getting when I walk in the door, and in a way after all these years, it's much like entering a friend's house ... a friend who is endearingly stuck in the 80s and loves black lighting. A friend who knows the song you want to hear before you scream it over the current song. A friend who encourages you to dress in public costumes, whip your hair and mimic that scene from Flashdance or Footloose again and again.
The silver sequin lining here is that The Breakfast Club isn't technically dying — it's simply getting an overhaul makeover, a new name and moving to a different neighborhood. The new venue, to be located on 5th Street in the old Menage/Home location between Dandelion Market and Nix, will be aptly titled The Roxbury. The format for the club will remain much the same in terms of dress code, demographic, vibe, etc. The primary difference is that The Roxbury will marry the '80s and '90s into a cohesive theme in both décor and musical selection.
Yes, owner Jody will continue to DJ, and his bartender love Julie will still serve up your favorite drinks every weekend. Jody and Julie met at The Breakfast Club 9 years ago and have been together blissfully ever since. I am happy to report that their romance will make the move uptown as well.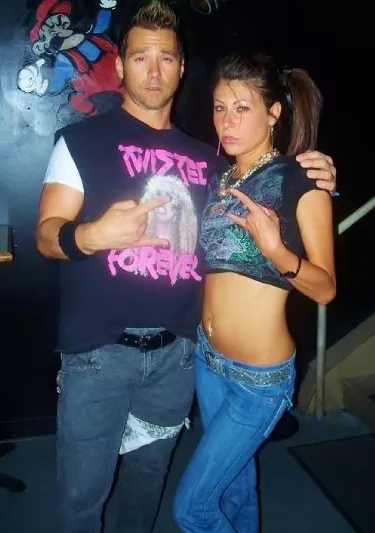 The Roxbury is expected to open to the public in late September or early October, exact dates to be determined. In the interim, seize your final opportunities to visit The Breakfast Club to say your farewells. The last weekend will be Sept. 7 and 8. On this closing weekend, The Breakfast Club will hold a Silent Auction for many of the iconic décor items and will be giving away a mountain of door prizes, T-shirts, etc., to guests.
Much like the library in John Hughes' movie of the same name from 1985, The Breakfast Club was a atmosphere that created a nightly collage of any and all ... the "brain, the jock, the basket case, the princess and the rebel." It will be missed.
The Breakfast Club: 2001-2012.
Megan Henshall is a project coordinator by day, favorite child, rollerskating enthusiast, blogger, and lover of all things social and under appreciated. For more writing/ramblings/rants visit www.dearsuchandso-keyboardventing.blogspot.com.