click to enlarge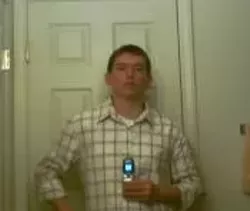 Found another great guy on the Creative Loving site. Behold, Righteoustrash:
I'm lovely
What's dating me like? I don't know. Have you ever tried dating PURE MAGIC? If so, then you have some idea. But there are other reasons you should get to know me, as well. For one, I have my own car/place to live. I own several shirts that women have described as "nice". Additionally, my hair sometimes smells wonderful.
Is it getting hot in here or is it just HIM?