I'm notoriously guilty of complaining about the quality of African-American-targeted TV programming. Over the years, I've talked smack about BET and the Food Network, among other channels, countless times. But, just as it's important to point out when things suck — in an effort to improve the quality of these types of shows — you've also got to give it up when a network does it right. And the black-centric cable station TV One has got a gem on its hands with UnSung.
If you've never watched the show, it's similar to VH1's Behind the Music — but it focuses totally on African-American artists ... actually on black artists who weren't big crossover acts per se. I'm talking about the artists that black folks (like me) grew up listening to at family reunions and house parties, but — before there was an Internet or anything — we didn't know much about.
click to enlarge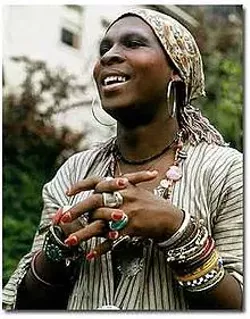 Stellar past episodes of
UnSung
have focused on people like Minnie Riperton, Donny Hathaway and DeBarge and unearthed things I was completely unaware of — such as Hathatway's mental problems and Riperton's prolific musical output. The latest season is scheduled to roll out installments that turn the spotlight on a few of my favorites: Rose Royce and Sylvester (pictured left).
Rose Royce, you may remember, was the band behind the hit sing "Car Wash." Their UnSung tale, however (which premieres March 22), opened my eyes to the magnitude of their hit-making prowess. The Sylvester episode (airing March 29) proved that not only was the disco-era vocalist talented but he was also courageous at a time when he was anything but socially acceptable.
Both episodes were thoroughly researched and present balanced portrayals of all the parties involved, with viewpoints from friends and foes alike. And the music is, of course, awesome. (I won't even start bitching and moaning about the state of black music today ...) Two more new editions, featuring singer Stacy Lattisaw (April 12) and the legendary band the Bar-Kays (April 19), are coming your way as well this season.
All that said, do yourself a favor and tune into TV One, which is available on Time Warner Cable here in Charlotte, to see what great black TV looks like.