Check out these events going down in Charlotte and the surrounding area this weekend— as selected by the folks at Creative Loafing.
Friday, Sept. 24
click to enlarge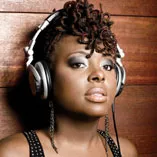 Charlotte NC Fashion Week
Locations vary
Some people might hear about Charlotte NC Fashion Week and think, "What a crock. There's no fashion scene here." But others, like the folks behind PLITZS Fashion Marketing who are producing this three-day event (which continues today), see the potential the Queen City has to offer. Unbeknownst to many people in our fair city, there are actually a number of talented, fashion-forward designers, boutiques and stylists here, and Charlotte NC Fashion Week promises to showcase their work. This year's theme is "City Confidential: The Fashion Chronicles," which will "highlight the city's growth and budding fashion scene."
• Theater In a perfect world relationships would be easy, but in reality they're tough. Everything is exciting at first (and for the lucky ones, it stays that way), but as time goes by the not-so-impressive hidden attributes of most mates become unveiled and lead to disappointments. Central Piedmont Community College's theater department had all this in mind, when they decided to stage performances of the comedic drama I Love You, You're Perfect, Now Change. The show uses humor to take on (and pick fun at) the hardships most commonly seen in relationships. more...
• Festival In its 46th year, Festival in the Park — a free shindig with food, arts and crafts, live music and more — has a little bit of everything. With multiple stages showcasing local and regional performers, the annual event draws crowds to Freedom Park. Entertainment highlights at this year's fest include performances by improv comedy troupe The Chuckleheads, Martha Connerton's Kinetyx Dance Ensemble, Rince na h'Eireann School of Irish Dance, lots of music (Bill Hanna Quintet, The Queen's Collective and Stephen Gordon, to name a few) and more. more...
Saturday, Sept. 25
click to enlarge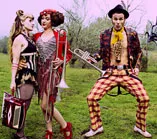 International Festival
UNC Charlotte
My top two suggestions for anyone going to UNC Charlotte's annual International Festival: come hungry and bring cash. With around 50 nations represented and a plentiful mound of food, arts and crafts and cultural displays, this fest is tasty, fun and entertaining. Plus, you'll be entertained by the "Parade of Nations" — featuring traditional attire from around the world — and live music and dancing throughout the day. No passport necessary.
• Comedy A comedy show planned around audience suggestions sounds like a lot of fun. After all, it's a bit like a box of chocolates in that you never know what you're gonna get — though, I suppose you do know whatever it is, it'll most likely be flipped into something funny. At least, 'tis the case during Whose Live Anyway — which uses some of the games from the hit TV show Whose Line Is It Anyway and stars comedians Ryan Stiles, Greg Proops, Chip Esten and Jeff B. Davis — coming to Knight Theater tonight. The 90-minute show will feature improv comedy (and some songs), all made possible by a room of willing participants. more...
• Festival In the unfortunate case that you lack the funds to go to Germany for its sacred beertastic Octoberfest, you ought to be thankful for Charlotte Oktoberfest. The event features samples from more than 350 craft brewed beers, in addition to food (bratwurst, pretzels and more), live entertainment and games (table tennis, foosball, corn hole and more) in Creative Loafing's own "Beerlympic Village." Proceeds raised will go to The National Kidney Foundation of North Carolina and The Autism Society of North Carolina. more...
Sunday, Sept. 26
click to enlarge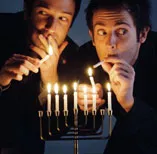 Ben Bailey
McGlohon Theatre
Cabbie on the loose! Ben Bailey, the Emmy Award winning host of the Discovery Channel's TV show, Cash Cab will make a stop in the Q.C. for a performance at McGlohon Theatre tonight. Currently on tour for his stand-up, you can expect adult content and language as a part of this trivia king final destination.
• Theater On Q Productions latest show Ain't Misbehavin' is based on the music of Fats Waller and brings the era of the Harlem Renaissance to life with a playful mix of songs. Five performers present their interpretation of what it means to swing during performances at Duke Energy Theatre. more...
• Food Click your heels, Philadelphians. You'll feel right at home at A Taste of Philly: The World's Best Cheesesteak. The restaurant offers an authentic taste – and a secret ingredient - to its beloved Philly cheesesteaks. more...