click to enlarge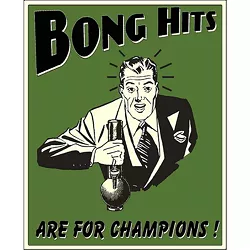 In news that really isn't news at all, because everyone has already known this for years: Reuters is reporting that the so-called "War on Drugs" is a dismal failure, a waste of money and it has only helped bolster the international drug trade.
Well, duh.
In addition to all of that, the report also suggested that criminalizing drugs and incarcerating users is idiotic. (OK, that's my word ... well, it is idiotic!)
So, put that in your bong and smoke it, Congress. (You, too, N.C. General Assembly.) Stop dicking around and let us smoke — and eat, drink, grow, trade — pot legally. You know you want the tax revenue.
As I've repeated ad nauseum here on the CLog, drugs — particularly marijuana — should be legalized, stat. For review, check out my top ten reasons why marijuana should be legalized.
For more on the international study that probably didn't need to be conducted, here's a snippet from Reuters:
A high-level international commission declared the global "war on drugs" a failure and urged nations to consider legalizing cannabis and other drugs to undermine organized crime and protect their citizens' health.

The Global Commission on Drug Policy called for a new approach to reducing drug abuse to replace the current strategy of strictly criminalizing drugs and incarcerating drug users while battling criminal cartels that control the drug trade.

"The global war on drugs has failed, with devastating consequences for individuals and societies around the world," said the report issued by the commission on Thursday.

The study urges "experimentation by governments with models of legal regulation of drugs," adding: "This recommendation applies especially to cannabis, but we also encourage other experiments in decriminalization and legal regulation."
Read the rest of this article, by Will Dunham and Olesya Dmitracova, here.