Check out these events going down in Charlotte and the surrounding area this weekend— as selected by the folks at
Creative Loafing.
Friday, July 22
click to enlarge
The Rocky Horror Show
Actor's Theatre of Charlotte
Actor's Theatre of Charlotte believes now is just as good a time as any to whip out the platform heels, fishnets, garters and rogue for The Rocky Horror Show. Unfortunately, the traditional audience participation of throwing things won't be permitted — c'mon, gotta have some respect for the actors and actresses on stage — but yelling at appropriate times is welcomed.
• Film Those with a liking for high-speed foreign cinema will want to mosey (or run!) on over to Hodges Taylor Art Consultancy for a screening of the German film The Robber (Der Räuber). Shot in Vienna, Austria, the flick is about a marathon champion who is living a double life. When he's not on the track, he's robbing banks and getting away thanks to his swift-moving feet. Based on the real-life story of Johann Kastenberger. more...
• Food The economy still sucks, but that doesn't mean you can't splurge on a meal or two. Queens Feast: Charlotte Restaurant Week is a culinary extravaganza where upscale restaurants in the Q.C. offer prix fixe, three-course dinners for $30 per person (not including tax and gratuity). It's a big savings from what meals in the participating spots would usually cost, so take advantage fast. more...
Saturday, July 23
click to enlarge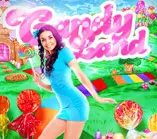 Candy Land Party
Mez/Kazba
There's no need to sugar-coat. Sweetness is in the air at Mez and Kazba during its special Candy Land Party, presented by dbraun Promotions, Elevate Lifestyle and Charlotte Seen. Models will be covered in confectionery-inspired and edible attire during a fashion show set to stimulate the sweet tooth. Folks attending should dress in their candy-themed best for blending in with the delicious decor, as well as for a chance at winning a $500 VIP table. Let the game begin.
• Sports There's much more to roller derby than gals in tight clothes and repeated shoves. The game, which can sometimes get pretty intense, has it's own meticulous set of rules. Try to figure them out while supporting the Charlotte Roller Girls in a double-header. Charlotte Roller Girls All-Stars will take on the Greenville Derby Dames All-Stars, while Charlotte Roller Girls B Dazzlers challenge the Appalachian Rollergirls. more...
• Music Sadness hit Charotte when former Creative Loafing photographer Chris Radok was murdered this year. A photographer of numerous musicians and concerts, bands are remembering him in what hopes to become an annual event, Radok Fest. The benefit show at Tremont Music Hall will feature AntiSeen, Snagglepuss, Husbians, Murdercycle, Chow Tiger, Gideon Smith and K. Lloyd. more...
Sunday, July 24
click to enlarge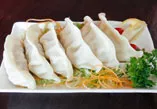 Miwa Asian Cuisine
12806 S. Tryon St.
Miwa Asian Cuisine is a small place with big tastes. Serving up some of the best dumplings in town, the restaurant also excels at sushi. The crispy yet airy soft shell crab knotted with cucumber and lettuce and showered with roe is delish.
• Music Birds With Teeth, the pop punk machine continues to pass along bands with high energy and smart-assed lyrics. Even though they sling out some sarcastic lyrics at higher tempos, the band is more than the three-chord tracks and bathroom humor that was big seven years ago. The group won't be talking about mooning their high school class, but it's probably best that type of music has either grown up or drifted away. With Lucky Five, Hadwynn, RioBravo. more...
• Theater Laughing at the misfortunes of others is the main idea behind what makes Ken Ludwigs's Moon Over Buffalo such a hit. The show centers on George and Charlotte Hay, two aging actors who hope to finally make it big by being cast in a film by a famous director. But of course, everything that could go wrong does go wrong in this hilarious comedy of errors. more...