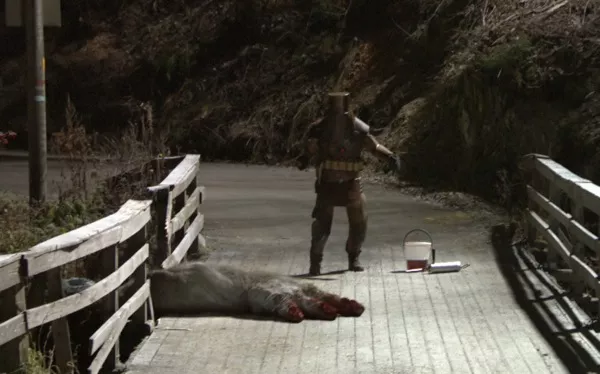 Magnet
HELMET HEADS: A scene from Trollhunter ...
... and a scene from Hobo with a Shotgun
Simply put, this isn't your father's film series.
Presented by the Charlotte Film Society, the Back Alley Film Series will offer Charlotteans the chance to catch motion pictures that otherwise wouldn't make it to the Queen City. The movies booked for BAFS will tend to be more radical than traditional CFS fare, as evidenced by the first few titles chosen to kick off the series. All films will be screened at 7:30 p.m. Thursdays at Crownpoint Stadium 12, 9630 Monroe Road. Admission is $8 ($5 for CFS members). For complete information, go to www.backalleyfilmseries.com. And be sure to check out next week's issue of Creative Loafing for more series details as well as a review of the opening picture on Aug. 18, Trollhunter.