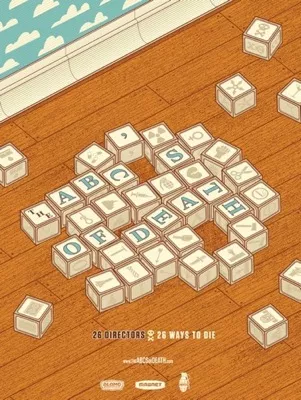 The ABCs of Death, an upcoming, 26-chapter anthology feature, will (to quote the press material) "showcase death in all its vicious wonder and brutal beauty." Twenty-five established directors have already been signed, including Noboru Iguchi (RoboGeisha), Srdjan Spasojevic (the infamous A Serbian Film), Ti West (House of the Devil) and two helmers whose movies were recently screened locally as part of the Back Alley Film Series, Jason Eisner (Hobo with a Shotgun) and Thomas Malling (Norwegian Ninja). As for the 26th director assigned to this opus ... well, that's up to Internet voters and the 25 "official" directors.
Online film fans can check out the 171 short films vying for that final slot, all made by budding auteurs the world over (including Argentina, Indonesia and the U.K.). Four entries are from North Carolina, but only one is specified as being from a Charlotte filmmaker: T is for Tips, by Christopher Baker. To vote for the home boy, go here. To check out details concerning the whole project, go here.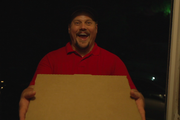 If you check out Baker's film and like it, please vote for it and spread the word. As Baker informed me, some of the entries (particularly from California) have the backing of well-connected celebrities — one, for instance, was made by the younger brother of famous fitness trainer Jillian Michaels, so Sis has been spreading the word among her Facebook followers. Needless to say, this puts many of the other filmmakers at a disadvantage.
Voting ends at midnight Oct. 31. The top 10 films receiving votes will then be watched by the 25 directors, with the winner revealed on Nov. 15. In addition to finding his or her short included in the feature film The ABCs of Death, the winner will also receive $5,000.