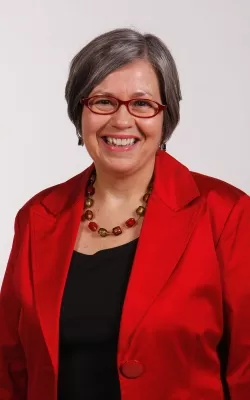 Although it's said that in serving others we serve ourselves, dedicating one's life to human service isn't exactly synonymous with soaking up the spotlight. So when humanitarians are recognized for their contributions, we should all take notice.
On Feb. 25, The Human Rights Campaign North Carolina will honor Rev. Debbie Warren with the Legacy Award at the HRC North Carolina Gala, at the Charlotte Convention Center. For 20 years Rev. Warren has encouraged congregations to address the needs of LGBT people with AIDS. She founded RAIN, a HIV nonprofit in Charlotte that provides direct client services. Since its inception the organization has has served over 900 HIV+ clients, educated more than 80,000 people and provided more than 150,000 hours of service to persons with HIV and their loved ones.
Rev. Warren is also a founding member of NCAAN (NC AIDS Action Network) and has been active in state and national advocacy efforts. She has taught at the US Conference on AIDS and in May 2010 was invited to join experts on HIV/AIDS at The White House as part of a dialogue on the role of public-private partnerships in the National HIV/AIDS Strategy.
"We are thankful and grateful for those individuals and groups that are creating equality in our communities," said Steering Committee Awards and Scholarship Chair Aaron Parker in a statement. "It is our pleasure to honor them for their hard work and dedication."