In 2010, Marvel announced Chris Evans would pick up the shield and portray Captain America, a flagship, flag-adorned hero who hadn't been formally introduced into the Marvel Cinematic Universe (outside of a few clever Easter eggs). Fanboy forums erupted. Some loved the casting; others mocked Marvel's re-use of Evans, citing his time as the Human Torch in Tim Story's mediocre Fantastic Four franchise. Some were just glad they picked an American.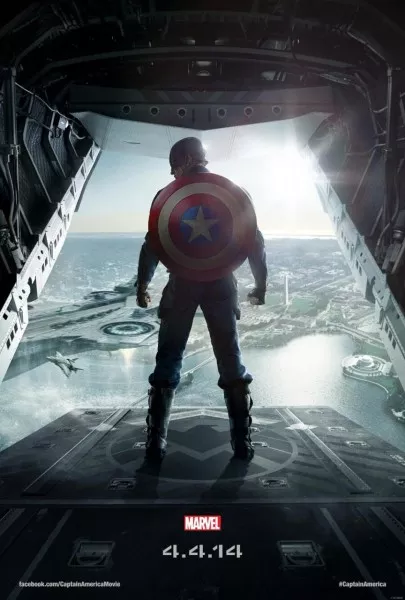 Joe Johnston's Captain America: The First Avenger was a solid introduction, and though he's not the loudest and funniest of the star-studded cast in Marvel's The Avengers, he proved himself an effective leader in the 2012 film. Three solo films (including Iron Man 3 and Thor: The Dark World) have followed The Avengers, but Captain America: The Winter Soldier is clearly the most vital.
In fact, it's the best Marvel film since The Avengers, best solo film since Iron Man and probably the 11th best Robert Redford movie ever. But the biggest victory of the film is that it matters. We'll look at five reasons why with this piece, starting with the most obvious [SPOILERS AHEAD]:
1. $96.2 million in the U.S.
They're not Iron Man 3 numbers, but the opening weekend for Cap maintained the character's blockbuster status. It's proof that fanfolks are still going out in droves to see comic book movies, and that's good news for all of the other lesser-known brands being pushed by Marvel (namely, Guardians of the Galaxy, due out in August).
2. More than just winks.
Iron Man 3 and Thor: The Dark World were entertaining, one-shot tales within the separate narratives of Tony Stark and the God of Thunder. In the grand scheme of the Marvel Cinematic Universe, though, they don't have much weight. Each mostly served its protagonist, providing slight clues to where the films are headed. Maybe that's how many would prefer their solo films. But Captain America: TWS offers twists and turns that altered the continuity's direction. For instance ...
3. The status quo for S.H.I.E.L.D. has changed.
With Hydra's grip on S.H.I.E.L.D. and the entire U.S. government revealed, the Strategic Homeland Intervention, Enforcement, and Logistics Division is exposed and compromised. Fury's gone to Europe, and we can assume Cap's now a free agent. It'll be interesting to see how that fact affects his future decisions.
4. New (regular) characters have arrived.
We can only hope to see more of the Falcon in future films. Anthony Mackie's high-flying hero was awe-inspiring, and he provided the perfect companion to a mostly somber Steve Rogers. It appears Cap has his War Machine. And now that we have the Winter Soldier lurking around the MCU, and recent reports saying Evans won't stick around forever, it's time for theories on Sebastian Stan taking the red, white and blue mantle. Also: Emily VanCamp's Sharon Carter must have more screen time in future films. Otherwise, it'd be one of the franchise's biggest wastes of a bit part.
5. That bonus scene.
No, not the one in the Smithsonian. (Marvel's after-credits scenes are always a bit more frivolous than mid-credits offerings.) Hydra baddie Baron von Strucker has Loki's magical scepter, but that's not all he has. In two cells, we see a super-powered speedster and a witch-like, telekinetic female.
Obviously, it's siblings Quicksilver and Scarlet Witch, and we're getting set up for the second Avengers film, which we know features the two. The duo represent the age of "Miracles," according to Strucker. Since Fox has the whole "mutant" concept on lock (and in the comics, these two characters are indeed mutants), it seems as though Marvel is taking another angle for the brother and sister and, presumably, for other mutants.
That's our take on Captain America's latest adventure. What did you think? How did the movie succeed or disappoint you? Sound off in the comments section below.