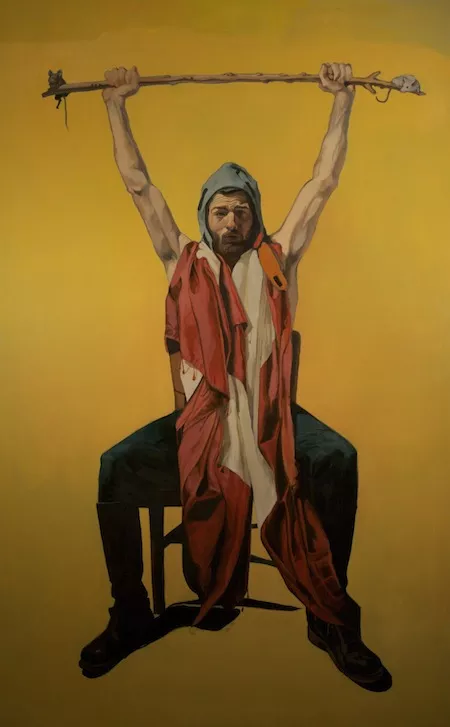 When Scott Avett of The Avett Brothers opted out for a masters program in arts, it was one of the best decisions he made. Not because he didn't know what to do with a paintbrush (he graduated with a bachelor's degree in fine arts and communication from East Carolina University by the way), but because his time away from canvasses birthed his growth with siblings Scott and Seth and bassist Bob Crawford on the musical front. The multi-instrumentalist and singer, whom we're all glad to claim as a Carolina boy, is now at the peak of his career in music. Still, that hasn't blocked his drive to conjure some pretty darn impressive figurative paintings.
In a follow-up to a special fundraiser for The Education, Avett displays his newest collection of works in a one-day exhibit,
Scott Avett: Exploring Story and Spirituality
. Artwork (like the pictured pieces, "White Mouse" and "The Crucifix II") and commemorative posters will be available for purchase.
Free admission. Sat., Feb. 25, 10 a.m.-4 p.m. Morrison Condominiums, 532 Governor Morrison St. For more information, visit http://artstoryspirit.com
.