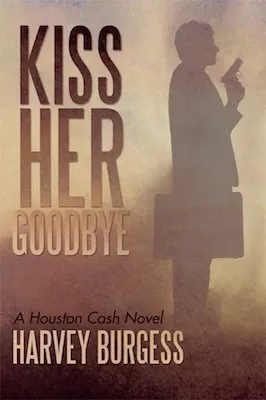 While the screen version of The Hunger Games was filmed in Charlotte, that's about as far as the local connection goes, since Suzanne Collins, the author of the source material, hails from Connecticut and the story takes place in a post-apocalyptic world. For those Charlotteans hankering for a story that's actually set here and that was written by a Queen City resident, check out the novel Kiss Her Goodbye, a mystery recently penned by former newspaper columnist Harvey Burgess.
The novel centers around Houston Cash, a private eye investigating the disappearances of two women, one married to a prominent banker, the other to a popular televangelist.
"Houston works out of an unassuming office in Charlotte, but his cases tend to take him all over the map," Burgess says. "In his first adventure, he travels from Charlotte to Atlanta to Las Vegas and Malibu in pursuit of the bad guys.
"And if you enjoy his first adventure," he adds, "hold onto your hats, because his next case isn't far behind."
Kiss Her Goodbye is available at many area bookstores and through Amazon.com and BarnesandNoble.com. For more information on the book and its author, go here and here.