The Belmont and Villa Heights neighborhoods in Charlotte have gotten a "facelift" in recent years that's barely lowered crime but nearly doubled the average household value, according to a story published on UNC Charlotte's Plan Charlotte website.
Black residents worry about being pushed out by the rising housing costs and property taxes. Some report feeling harassed by police, who have increased patrols in the area "to help reduce crime."
But the story doesn't pay much attention to that angle. Mostly it plays up how safe residents feel now, assuring readers that neighborhood associations are focused on maintaining diversity.
But the numbers speak for themselves.
In both neighborhoods, the black population decreased while the white increased. In Belmont, the average house's value was $68,871 in 2002. In 2010, it was $129,485.
Cleaning up a neighborhood is important, but at what cost?
Read the full story here.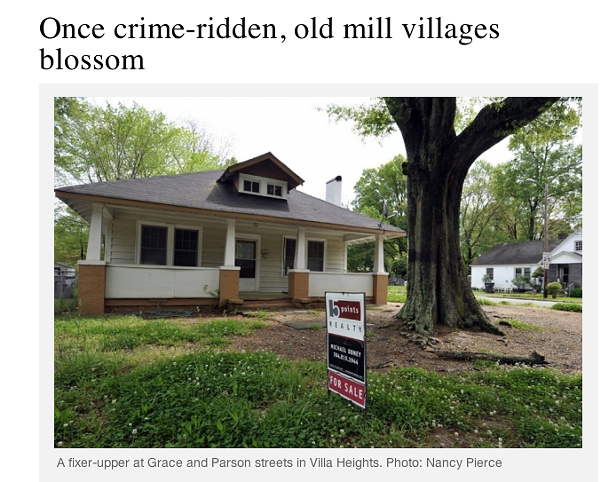 UNC Charlotte's website
A "fixer upper."