Listed below is a roundup of CL's top picks for comedy shows in Charlotte this week. Hopefully, they keep you entertained and, more importantly, laughing out loud.
For an audience, the best thing about an open mic is that you never know who is going to show up. Luckily at comedy open mic's, the chances of a performer being good or bad has the potential to stir up some laughter. Andy Perez hosts tonight's lineup, where comedians (and wannabes) get five minutes on stage. May 30, 9:30 p.m. Jackalope Jack's, 1936 E. 7th St. 704-347-1918. www.jackalopejacks.com.
Mint Hill resident Julie Scoggins is no stranger to popping in at The Comedy Zone, but this week she's extending her stay. Headlining a series of shows - Wednesday-Saturday - the self-proclaimed "tomboy" and ex-truck driver offers a humorous blend. $10-$15. May 30-31, 8 p.m.; June 1, 8 p.m. and 10:15 p.m.; June 2, 7 p.m. and 9:30 p.m. The Comedy Zone Charlotte, 900 N.C. Music Factory Blvd., Suite B3, Charlotte. 980-321-4702. www.cltcomedyzone.com.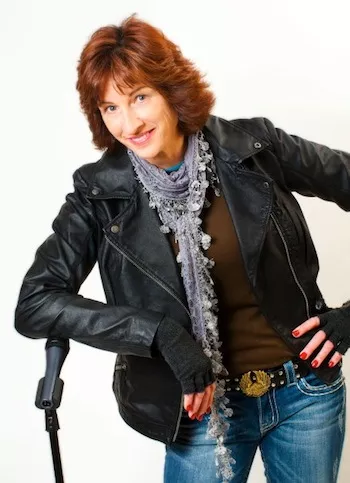 Improv Charlotte's monthly shows at Wine Up have a deeper purpose. In addition to making folks laugh, they raise money for a variety of charities. This week's proceeds go to Crisis Assistance. For more information, visit www.improvcharlotte.org. $5 donation. June 1, 7 p.m. 3306 N. Davidson St., Charlotte. 704-372-2633. www.wine-up.com.