In the heyday of his youth, African-American artist Thornton Dial wasn't assembling masterpieces to dazzle the art world. He was toiling on a farm and later, in an Alabama factory for his hard-earned dollars. But the self-taught Dial, whose education left him functionally illiterate, was sweating creative juices.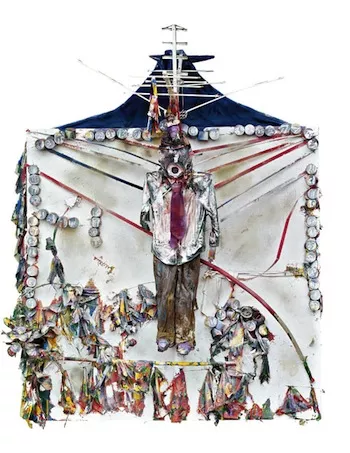 Combining a hodgepodge of raw materials and found objects (from plastics to bones) with paint, he forms deeply symbolic creations with strong ties to the social, political and economic constraints that have shaped his experience. Charlotteans can get a glimpse of his works when
Hard Truths: The Art of Thornton Dial
opens at Mint Museum Uptown on June 30. The exhibit features more than 30 large-scale paintings, sculptures and wall assemblages that touch on a range of thought-provoking issues.
$5-$10. Exhibit opens on June 30 and runs through Sept. 30. Mint Museum Uptown, 500 S. Tryon St. 704-337-2000. www.mintmuseum.org
.