Charlotte-based artist Osiris Rain's worldly travels - he studied and developed his artistic skills in Italy and Norway and has exhibited his works throughout Europe, Australia and North America - have had a large impact on his figurative works. His latest local exhibit, From the Mouth of the Cave, debuts new paintings, all portraits based on live models. Realistic figures are shaded to convey a sense of struggle and melancholy.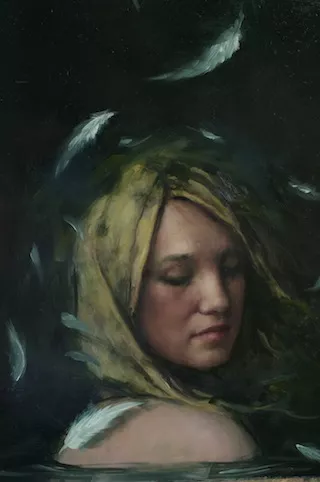 Rain has described his solo showcase at MoNa as being reflective of life's transitions. "Like stepping from the darkness of a cave, your eyes strain to convalesce from their long-dilated state of uselessness. They struggle to make sense of a new experience of truth and reason," he writes on his Facebook page.
Opening reception on July 6, from 7 p.m.-11 p.m. Exhibit continues through Aug. 11.


For more information on Osiris Rain, visit www.osirisrainstudios.com. MoNa, 1200 Central Ave. 704-970-9676. www.monacharlotte.com
.