Forget Neil Gaiman and the fact that this exhibit bears the name of his award-winning novel, because it's got nothing to do with him. And that's actually not a bad thing at all. American Gods, opening at Genome, is a solo showcase of new art by Charlotte-based mixed media artist Chris Watts.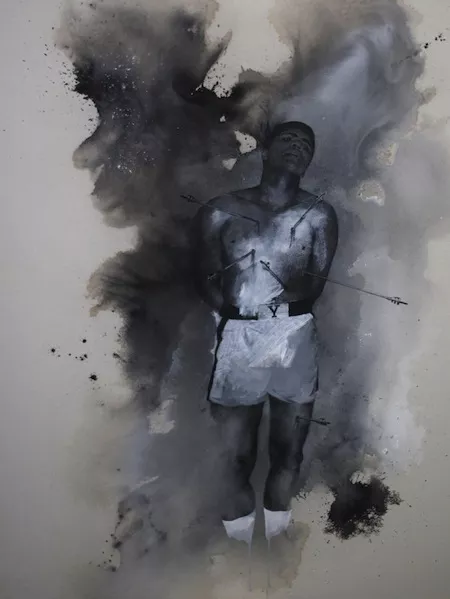 Watts, known for his usage of vintage photographs from
LIFE
,
Ebony
, and
Jet
magazines, uses the media shots as the underbelly of his works in this exhibit. Creating a collage-like presence, he layers them up with vast brush strokes. The result is a blend of both nostalgia and current pop culture elements. Together, these pieces provide dramatic commentary on sociopolitical themes and the hypocrisy and stereotypes that he sees within society.
Opening reception today (Sept. 1, 6 p.m.-10 p.m.). Free admission. Exhibit continues through Oct. 4. Genome, 120 Brevard Court. 704-332-4322. www.ohgenome.com.