The 1968 Democratic National Convention in Chicago remains one of the ultimate blots on American history in terms of police violence against young protesters. The Light Factory's Out In The Streets exhibit aims to put human faces to the infamous event with a series of photographs taken there.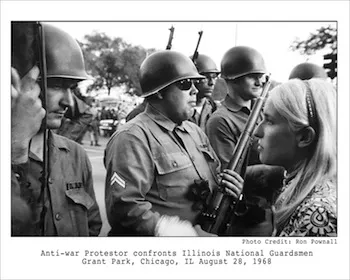 Though we're hoping for a peaceful few days when the 2012 DNC comes to the Queen City, it's important to remember the brutal beatings, tear gas and political fury that bombarded the Windy City all those years ago.
Free admission. The Light Factory, 345 N. College St. 704-333-9755. www.lightfactory.org
.