Listed below is a roundup of CL's top picks for comedy shows in Charlotte this week. Hopefully, they keep you entertained and, more importantly, laughing out loud.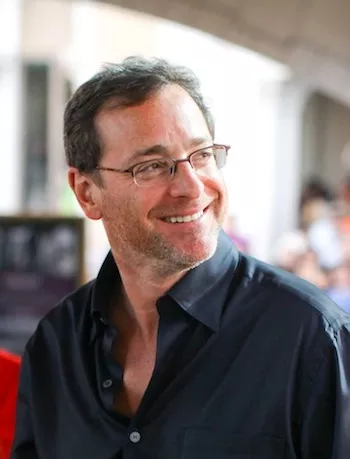 Forget the
Bob Saget
you saw playing the caring fatherly role of Danny Tanner on the late family sitcom
Full House
. While you're at it, also forget his goofball stint as host of
America's Funniest Home Videos
. That's because you don't (I repeat
don't
) want to go into a Saget stand-up show expecting anything family-friendly. Though it seems like a silly disclaimer given Saget's widely known blue comedy chops, you'd be surprised at how many Charlotte-area folks flock to stand-up shows of former TV celebrities with certain expectations. (We've seen the shock on faces who attended shows by Dustin Diamond, aka Screech from
Saved by the Bell
, and Pauly Shore, the star of half-baked roles in '90s films like
Encino Man
and
Son-In-Law
). Though Saget sometimes works songs into his routines - like "Danny Tanner Was Not Gay" - in reference to his time on the
Full House
set, he's always used profanity when rattling on about whatever dirty, filthy subject matter is lurking in his gutter head. A longtime comedian who can entertain the hell out of those who can take it, he's also prone to improv - meaning there's no way to prepare for what you may hear.
$25-$30. Nov. 30, 8 p.m. & 10:15 p.m. and Dec. 1, 7 p.m. & 9:30 p.m. The Comedy Zone Charlotte, 900 N.C. Music Factory Blvd., Suite B3. 980-321-4702. www.cltcomedyzone.com
.
Improv junkies can rejoice this Sunday. Charlotte Comedy Theater's open jam sessions invite anyone to attend the show and, if brave enough, participate alongside of the eager-to-make-you-laugh cast. Those who are serious about fine-tuning their comedy skills should arrive early for a special improv workshop. For more information, visit www.charlottecomedytheater.com. $10 for workshop; Free admission to show. Dec. 2, 7 p.m. Wet Willies, 900 N.C. Music Factory Blvd. 704-716-5650. www.wetwillies.com.