Those who remember letter writing as sentimental expression often ask why we don't write each other any more (and no, e-mails don't count). That's exactly what Casey Cromer and Brandon Egiziano are hoping to change with the value of a new "old-school" product they're calling Old Envelope.

Old Envelope, a business that makes envelopes, magnets, postcards, wall art, stationary, notepads and more by upcycling, began shortly after Egiziano found a discarded box of belongings from a former tenant at his apartment complex. The boxes were filled with old magazines, drawings on the back of old chemistry exams, and covers of romance novels - all compelling images doomed to turn into trash. But Egiziano and Cromer didn't see the heap of papers that way and found use for them. They later started tearing images out of old books and magazines that they collected. The goal: to repurpose them into envelopes.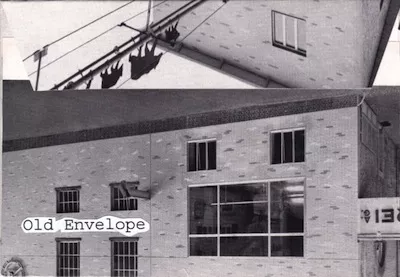 Egiziano and Cromer were soon distributing handmade envelopes to family and friends. The first sales took place from the back of Cromer's truck, but later they rented a space at NoDaRioty's All Arts Market, held at Neighborhood Theatre in NoDa. Bolstered by sales from the event, they made their project official, branding it as Old Envelope.
Looking forward for 2013, Cromer and Egiziano hope that Old Envelope will continue gaining acceptance and momentum in the Queen City. They also plan to legitimize their products through copyright processes.
But the question still remains: In a world where images can be immediately reproduced, why craft distinct images into envelopes? "It takes a lot of effort, even after you've finished the envelope, to put pen to paper and actually write out a letter to someone", says Egiziano. "But once you've finished it, you feel good, and once someone receives it, they feel good."
For more on Old Envelope, visit www.oldenvelope.com or follow them on Twitter @OldEnvelope.