Not every film festival is eclectic enough to include both Ingmar Bergman and Zac Efron in its lineup, but then again, not every film festival is as innovative as the RiverRun International Film Festival. Winston-Salem's acclaimed fest is celebrating its 15th year with a total of 143 films that will be screened April 12-21 at various venues. Between 66 features and 77 shorts, that's an awful lot of cinema.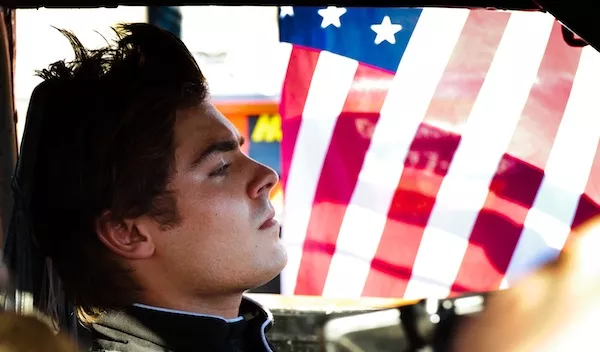 The festival opens with two evening screenings on Friday, April 12. The first is a Snow White variation - no, not Mirror Mirror or Snow White and the Huntsman, but Blancanieves, in which our heroine is reconfigured as a bullfighter finding her own way in 1920s Spain. The other opener is the documentary Casting By, in which over three dozen filmmakers (including Martin Scorsese, Clint Eastwood, Woody Allen and Robert Redford) sing the praises of the unsung casting director. The closing night film, At Any Price, comes courtesy of Winston-Salem writer-director Ramin Bahrani, whose 2009 effort Goodbye Solo earned reams of rave reviews (including one here in Creative Loafing); starring Efron, Dennis Quaid and Heather Graham, it centers on the strained relationship between a father and son.
Among this year's special programs are "Spotlight on Ingmar Bergman" (screenings of four of the director's works, including the masterpiece The Seventh Seal), "From the Archives" (showings of the classic films Touch of Evil, The Birds and Crumb), and "Late Night" (offerings for the night owls, including Evil Dead II).
Here are 15 more films (among many) that caught my eye:
After Tiller: This documentary focuses on the only four doctors still willing to perform third-trimester abortions after the assassination of Dr. George Tiller.
Downeast: One of the best films I saw at last year's RiverRun was the disturbing documentary Girl Model (reviewed here). Directors David Redmon and Ashley Sabin now return with this piece about an attempt to bring exported jobs back to the U.S.
Google and the World Brain: This documentary focuses on Google's attempt to place every book ever written on the Internet, a grand scheme that has rubbed some people the wrong way.
The Iceman: Based on a true story, this stars Michael Shannon as a loving family man who was also an assassin-for-hire. The cast includes Chris Evans, Winona Ryder and the ubiquitous James Franco.
In the House: French filmmaker Francois Ozon, whose Potiche closed the 2011 RIFF, directs Kristin Scott Thomas in this thriller about a gifted teenager's relationships with both his teacher and a classmate.
It's a Disaster: Julia Stiles and America Ferrera are among the ensemble in this comedy about a brunch that's threatened by the end of the world.
The Kings of Summer: Tired of dealing with their parents, three boys escape into the woods, where they decide to build a house. Community's Alison Brea and Parks and Recreation's Nick Offerman head the adult cast.
Mud: Directed by NCSA alumni Jeff Nichols (Take Shelter), Mud stars Matthew McConaughey as the title character, an amiable fugitive who receives some unexpected help from two young boys. The fine cast also includes Reese Witherspoon, Michael Shannon, Sam Shepard and Sarah Paulson.
Persistence of Vision: Richard Williams, who won a special Academy Award for his animation direction on Who Framed Roger Rabbit, spent decades trying to produce what he believed would be a masterpiece; this nonfiction piece details why the project never saw the light of day.
Plimpton! Starring George Plimpton as Himself: The renowned writer and raconteur should make for a fascinating subject for a documentary.
Portrait of Wally: This nonfiction effort looks at the legal battle surrounding a painting that was stolen by the Nazis yet ended up in the Museum of Modern Art decades later - a resting place that irked some Austrian art owners.
Prince Avalanche: After the blistering reviews and nonexistent box office for Your Highness and The Sitter, NC filmmaker David Gordon Green (All the Real Girls) doubtless hopes to find himself back in everyone's good graces with this yarn about two highway workers (Paul Rudd and Emile Hirsch).
Smiling Through the Apocalypse: Subtitled Esquire in the Sixties, this examines the genesis and success of the magazine that attracted multitudes of great writers.
Still Mine: Or, Amour American Style, as an elderly man (Babe's James Cromwell) does everything in his power to support his ailing wife (Coma's Genevieve Bujold).
Susie's Hope: Break out the hankies for this documentary in which the survivor of a pit-bull attack adopts a pit-bull puppy that had been beaten and set on fire.
(For more details on the 15th Annual RiverRun Internation Film Festival, go here.)