On Thursday the American Civil Liberties Union hosted a panel on the state of surveillance in North Carolina and focused on how technology like drones, automatic license-plate readers, and mass-surveillance cameras are being regulated to protect Fourth Amendment rights and citizen privacy. The overarching message was alarming: regulations aren't in place.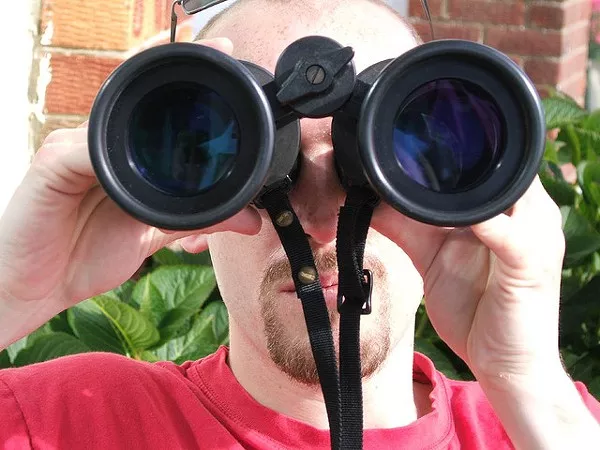 Not a single law exists to determine how to limit surveillance data compiled on North Carolina's citizens, including how long the data can be stored and who can access it. Some panelists argued for more transparency while others defended the open exchange of such information, at least within the government.
Mark Newbold, attorney for the Charlotte-Mecklenburg Police Department, said citizens in public places should have no reasonable expectation of privacy, therefore surveillance is fair game. But Sharon Bradford Franklin of the Constitution Project, a nonprofit think tank that focuses on the constitution, said that doctrine is eroding as technology that can easily stitch together a dossier of a private citizen's movement throughout a whole city emerges. She argued that although you use public streets, your destination may be private.
Sarah Preston, policy director of the ACLU-NC, agreed with Franklin and discussed several bills that were put before General Assembly this session that preserve privacy and protect against unwarranted surveillance, including House Bill 312, which would require law enforcement to obtain a warrant before using drones to collect evidence against an individual. If you think these unmanned aircrafts are only used in military ops, think again. Monroe just approved $44,000 to purchase a drone. Even Gastonia has one. Local governments love them because they are cheaper and smaller than police helicopters, virtually silent (making them hard to detect), and don't require a pilot.
Other bills include SB529, which would essentially require a warrant for obtaining an individual's location via GPS tracking of their smartphone, and SB623, which would regulate the use and retention of data collected by automatic license-plate readers. In Charlotte, data from the readers, which take thousands of photos per minute of license plates, is currently stored for 18 months. The ACLU is pushing for a warrant requirement and 10-day storage limit.
Despite that two of the bills enjoy bipartisan support, all three are presumably dead in committee this session. (Interestingly, the smartphone privacy bill did not have the support of any Democrats.) Preston said the ACLU vowed to keep fighting for all three bills to be passed in 2014.
CMPD attorney Newbold disagreed strongly with the bills saying as written, they'd require police get a court order to look into their own database. He said license tag information needs to be stored for six months. When asked for a scenario that would require police to know if a car drove through a certain intersection six months ago, he cited the need to corroborate or discredit the testimony of "jailhouse snitches." (Police need to know everywhere you've driven so far in 2013 because of snitches. Let that sink in for a minute.)
Newbold said obtaining a warrant is too high a threshold for all these technologies and that reasonable suspicion should be the standard, determined by the local police. He said we should just trust them.
Franklin countered that a good step toward building trust with the public would be total transparency. She suggested the government release a list to the public of every block that has a camera and a report of how all data is used.
An audience member's comment was perhaps the most poignant of the discussion. He said perhaps we'd trust the government more if they trusted citizens enough not to subject them to constant surveillance.