Congratulations go out to our resident "Boomer With Attitude" John Grooms. He placed first in the 2013 AAN Awards in the Political Column category (for circulation under 50,000).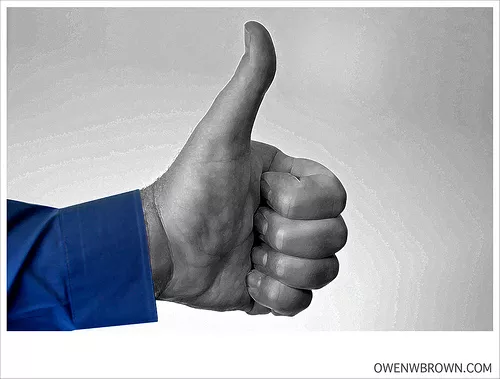 Here are the three entries of Boomer With Attitude that won him the gold medal. Winners were chosen by judges at the E.W. Scripps School of Journalism at Ohio University.
"How Obamacare saved my life"
The Affordable Care Act - aka "Obamacare" - saved my life. Yes, this is for real. It happened last year. If not for the ACA, I would either be dead and buried or in so much medical debt I would never get out from under it. I thought long and hard before writing about this. But after seeing the crazy things members of the GOP said about Obamacare at their convention and hearing their mantra, "Are you better off than you were four years ago," I decided to go public about my experience with Obama's supposedly evil, socialistic government takeover of health care.
Read more HERE.
---
"South Carolina campaigning has infected national races"
When I was a teenager in South Carolina, one of my father's friends told him that the county sheriff, who was running for re-election, had been accused of having sex with a female crime victim's corpse. Dad's reply was, "Not that again!" It seems the same story had circulated the last time the sheriff had run.
That's the kind of story the national media is referring to when its reporters, covering the South Carolina GOP primary, say that the state's politics are "rough and tumble." Not that the national media dug up that particular story - nor any other story, for that matter, if it didn't come up first in a Google search. Instead, most of the national media repeat the one incident they obviously consider a high point: the 2000 Bush campaign's anonymous accusation that McCain had an illegitimate black child.
Read more HERE.
---
"The Prairie Populist: George McGovern"
"I'm fed up to the ears with old men dreaming up wars for young men to die in."
Believe it or not, that line was delivered, day after day, by a major American political party's candidate for president - the late Democratic U.S. Sen. George McGovern, in 1972. That phrase ran through my mind as I made my way to Park Road Books in 1996, where McGovern was promoting his book about his daughter Terry's fatal battle with alcoholism. McGovern was a genuine war hero who won the Distinguished Flying Cross as a bomber pilot in World War II. As he put it later, he learned to hate war by waging it. He was also, to me and many others, a political hero. As a young man, I had campaigned for McGovern in his ill-fated crusade against Richard Nixon, and I was delighted to finally meet him.
Read more HERE.