Residents who live near the Dan River have noticed piles of dead clams and mussels along 20 miles of the river's bank after a coal-ash spill in February coated the bottom with inches of toxic muck.
Fox 8 in High Point spoke to Matt Wasson, an ecologist with Appalachian Voices, about the spill's impact on the river's inhabitants. Sad irony: The mussels are supposed to filter the river's water.
If the [mussle] populations die off, [Wasson] said, "That role, that filtering and kind of cleaning role, doesn't get played and so it's subtle changes that would happen over a period of years. But they could accumulate to very profound impacts on the whole river ecosystem including fish."
Experts warn things will only get worse before they get better. Watch Fox 8's report here.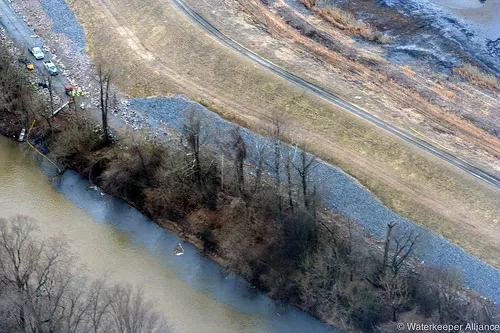 Waterkeeper Alliance/Rick Dove (flickr Creative Commons)