Going out in Charlotte doesn't have to be expensive. In fact, to prove that statement, we've compiled a list of cheap things to do in the Q.C. this weekend. These events may vary, but they're all entertaining and they won't break your bank (piggy banks excluded).
Alexandra Loesser's Solo Exhibit at Heist: Free admission. March 7, 8 p.m. More in this weeks art openings.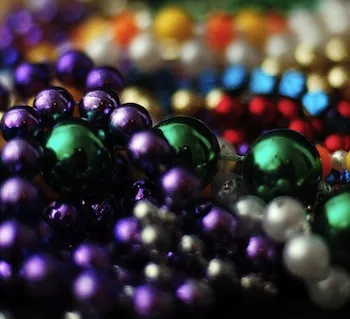 More Mardi Gras, Please! At Solstice Tavern: It's the Saturday
after
Mardi Gras, but Solstice Tavern wants to keep the party going strong. There will be a photo scavenger hunt with prizes, food specials (including a seafood broil and red beans & rice with a side of cornbread. The bar staff has also mixed up purple and green Jell-O shots. Beads come complimentary to anyone who orders an alcoholic bev. Free admission. March 8, 8 p.m. Solstice Tavern, 3221 N. Davidson St. 704-342-2556.
www.solsticetavern.com
.
Cupcakes and Condoms at Dupp&Swat: Peanut butter and jelly, movies and popcorn, cupcakes and...condoms? Maybe not the most intuitive pairing, but the Red Pump Project is putting the two together in honor of Women and Girls HIV/AIDS Awareness Day. Dupp & Swat is opening its eclectic doors for sweet treats, female condom demonstrations and special presentations at this all-ages affair. So rock your favorite pair of red heels, round up the women (or girls) in your life and prepare for awkward bonding time. To RSVP, click here. March 8, 3 p.m. to 5 p.m. Dupp&Swat, 2424 N. Davidson St., Suite 112B. (Emiene Wright)