Shivering Timbers
Evening Muse
April 15, 2014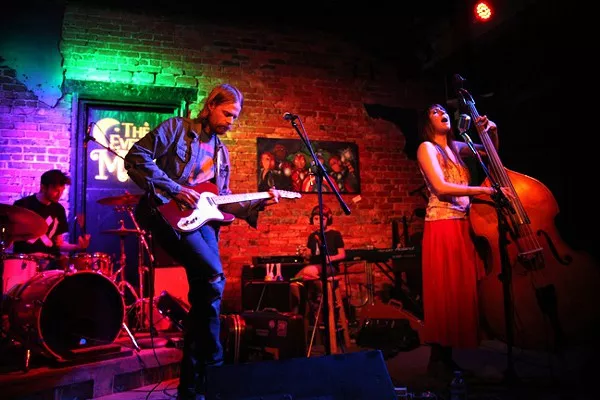 Attendees of the Find Your Muse Open Mic night at the Evening Muse are used to the mix of amateurs and professionals that comes along with the event. For quite some time, touring artists have been worked into the mix as featured performers. Those acts are given a 30-minute set to showcase their music instead of the usual two-song mix by open mic participants.
On this particular Monday, Shivering Timbers from Akron, Ohio, was the featured act, and they didn't disappoint.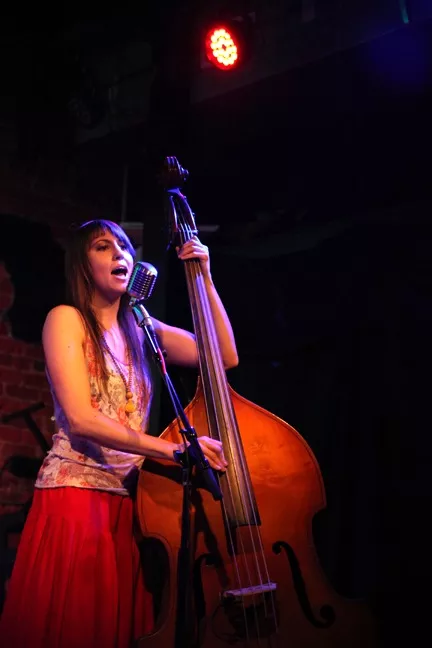 The band's blend of folk and rock centers around the powerful, emotive vocals of Sarah Benn, who also plays standup bass. Her dark folk tunes get spotlighted through husband Jayson's electric-guitar flashes and percussion by Daniel Kshywonis. Discovered by the Black Keys' Dan Auerbach, Shivering Timbers also includes the Benn's six-year-old daughter, Suzi, playing a variety of handbells, maracas and shakers in a constant reminder of the bond of family.
The band's six-song set combined a good mix of styles by including an upbeat cover of Neil Diamond's "Holly Holy" and concluding with the raucous "Generations." It was short-but-sweet and left the crowd wanting more.