In this new segment on the Comic Afterthoughts blog, we're going to take a look at five panels from this week's new comics crop. The first one of this week is no surprise, as Marvel heads into its latest event...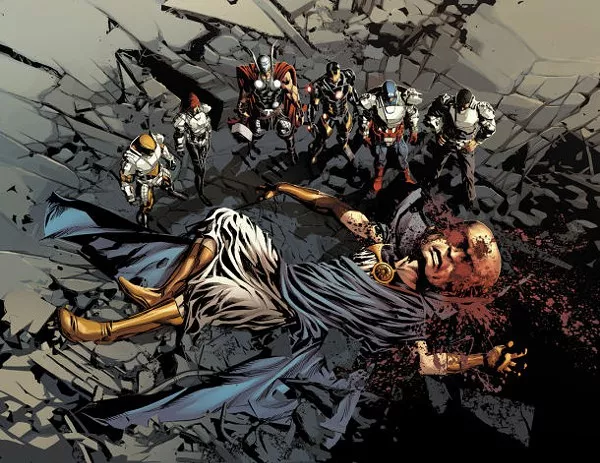 Who killed The Watcher? Of course, that's not a question we have an answer for just yet. This startling image of the being's corpse marks the end of a character with origins in the Silver Age of Fantastic Four continuity. In this panel, we see some of the major players for this arc, as well as the bloody sockets that held the series' most powerful objects: The Watcher's eyes.
---
"My name is Scott Summers."
The opening to Cyclops #1 boasted Greg Rucka's talent for internal monologue. In one page, we're caught up to where Young Cyclops stands after recent events, including the discovery of his father, Corsair, being alive. In a clever move, artist Russell Dauterman depicts multiple situations in the reflection of the mutant's visor.
---
This week, the third and fourth featured panels come from the same page. Green Arrow has been one of the most consistently solid DC series this year, with the team of Jeff Lemire and Andrea Sorrentino shining in the latest arc, titled "The Outsiders War." The showdown between Katana and Onyx is expertly rendered, but it's really the preamble to the fight that inspires chills. It's the kind of thing that works best in this medium.
---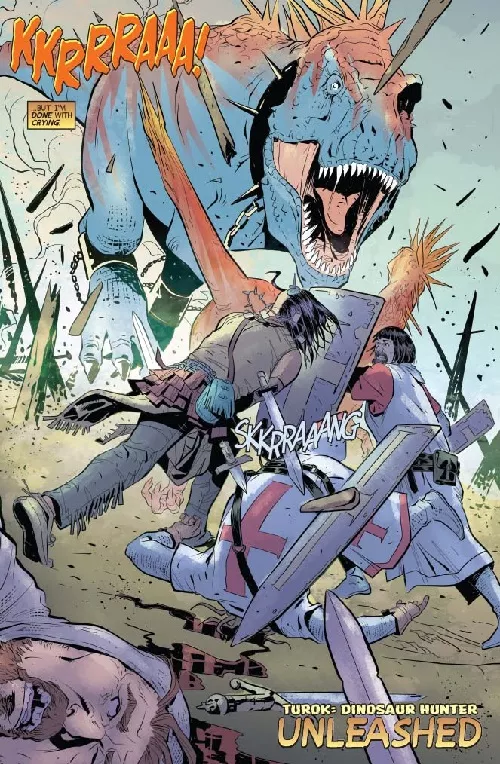 Our last for this week is Turok: Dinosaur Hunter #4. Because dinosaurs.
---
What was your favorite panel this week? Let us know in the comments below.