Going out in Charlotte doesn't have to be expensive. In fact, to prove that statement, we've compiled a list of cheap things to do in the Q.C. this weekend. These events may vary, but they're all entertaining and they won't break your bank (piggy banks excluded).
Blood Simple
at ImaginOn: The summer film series Made in 1984: Hollywood Movies from 30 Years Ago continues with a screening of Joel and Ethan Coen's debut picture. Character actor M. Emmet Walsh lands the role of his career here, playing an immoral private detective who's working his own agenda after he's hired by a bar owner (Dan Hedaya) to murder the latter's wife (Frances McDormand, also making her film debut) and her lover (John Getz). - Matt Brunson
Free admission. May 31, 2 p.m. ImaginOn's Wells Fargo Playhouse, 300 E. 7th St
.
Works on Paper
at Jerald Melberg Gallery: Thirty years. That's how long Jerald Melberg Gallery has been open and operating as a fine art venue in the Q.C. This new exhibit is going to be pumped full of works from different artists who have passed through the gallery over the years. Expect collages; watercolor, oil and acrylic paintings; graphite/charcoal drawings; mixed media works and more. Artists include Romare Bearden, Charles Basham, Wolf Kahn and Felicia van Bork.
Free admission. Exhibit opens on May 31 and runs through July 5. Jerald Melberg Gallery, 625 S. Sharon Amity Road. 704-365-3000. www.jeraldmelberg.com
.
Southeast Asian Street Food Festival at Midwood International & Cultural Center: This fundraiser (to benefit the Southeast Asian Coalition Youth Program) includes a pho eating contest. Need I say more? There's also a screening of mini-documentary My Life in 5 Minutes, performances by SEAC youths, a silent auction, raffles and prizes, and plenty of Southeast Asian food available for purchase. Yum! Free admission. May 31, 11:30 a.m.-2 p.m. Midwood International & Cultural Center, 1817 Central Ave.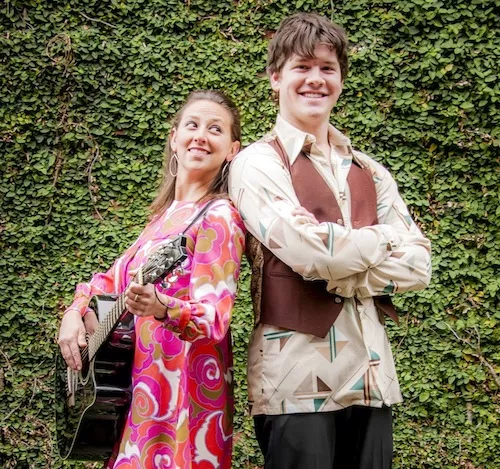 Love's Labor's Lost
at The Green: Abstinence during the '60s? You'll need to see Charlotte Shakespeare's
Love's Labor's Lost
, re-imagined as a Beatles-inspired musical frolic, to believe it. King Ferdinand and three nobles forswear the company of women. But, oops, the king had agreed to receive the princess of France, who has guess-how-many maidens with her? With CharShakes founder Elise Wilkinson directing, the company launches its ninth annual Festival on The Green. - Perry Tannenbaum
Free admission (suggested $5 donation). May 30-31, 8 p.m., June 1, 6:30 p.m. The Green, 435 S. Tryon St
.
Pure: All White Party at Vanity Charlotte: The lovely model Maliah Michel hosts this party - presented by Boss Management Group and Black Ice Entertainment. Dress code is white attire. There's also music by DJ Fannie Mae. Free admission until 11 p.m. May 31. Vanity Charlotte, 500 W. 5th St. www.vanitycharlotte.com.
The Sounds of Spring at CPCC: NC Music Center students are putting on this free concert with an assortment of classical, jazz and pop tunes. Free admission. May 31, 12:30 p.m. CPCC's Tate Hall, 1206 Elizabeth Ave.
Squirt Day Party: This ultimate summer party is complete with squirt guns, kiddie pools, food trucks, a dunk tank and more. Music by Grip Plyaz, Miami Dice, Stranger Day, Elevator Jay and more. Free admission. May 31, 2 p.m.-7 p.m. Snug Harbor, 1228 Gordon St. More info here.