Going out in Charlotte doesn't have to be expensive. In fact, to prove that statement, we've compiled a list of cheap things to do in the Q.C. this weekend. These events may vary, but they're all entertaining and they won't break your bank (piggy banks excluded).
Summer Solstice Shindig at Frock Shop: Check out Arthur Brouthers latest collection of artwork, listen to music from The Business People and relax in Frock Shop's new custom lounge designed by ReDunn Designs. There will also be food, provided by Pint Central. Free admission. June 20, 5 p.m. The Frock Shop, 901 Central Ave.
Retro Rama at Roxbury: Roxbury teams up with Rock House Events for this 80s vs. 90s party. Includes two DJs spinning music from each decade on different floors. Prizes for individual and group costumes. $5 in advance. June 20, 8:30 p.m. to 2 a.m. Roxbury Nightclub, 115 W. 5th St. www.roxburynightclub.com.
Play Nintendo Tour at Northlake Mall: Obviously this event is geared towards kids, but it will appeal to some adults out there too. Those who attend - young or old - will have the chance to play popular Nintendo 2DS games (including Kirby: Triple Deluxe, Yoshi's New Island, Pokémon X and Pokémon Y, The Legend of Zelda: A Link Between Worlds, Super Mario 3D Land, Donkey Kong Country Returns 3D and Mario Kart 7) and/or have your photo taken with costumed Nintendo characters. Free admission. June 20-21, 10 a.m. to 9 p.m.; June 22, 12 p.m. to 6 p.m. Northlake Mall, 6801 Northlake Mall Drive.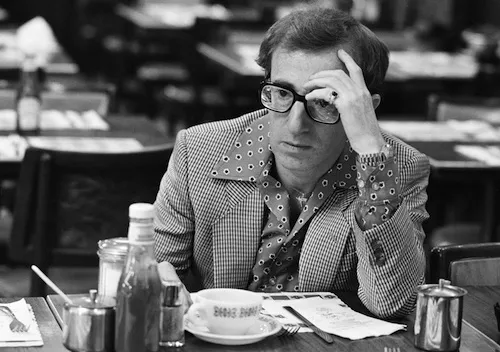 Broadway Danny Rose
at ImaginOn:
The summer film series Made in 1984: Hollywood Movies from 30 Years Ago continues with a screening of the delightful
Broadway Danny Rose
, which earned Woody Allen a pair of Oscar nominations for Best Director and Best Original Screenplay. He also plays the title character, a talent agent who's too sweet for his own good. Representing a has-been singer named Lou Canova (Nick Apollo Forte), Danny finds himself getting mixed up with Lou's tough-talking mistress Tina Vitale (a knockout performance by Mia Farrow). (Matt Brunson) Free admission. June 21, 2 p.m. ImaginOn's Wells Fargo Playhouse, 300 E. 7th St.
Summer Solstice Party at Pint Central: At this party, which benefits Project Halo (a non-profit, no-kill animal rescue and sanctuary based in Charlotte), there will be a beer garden, live music by Chris Sanchez (from 1 p.m. to 4 p.m.), a corn hole tournament, a silent auction and a raffle. Some of Project Halo's furry friends that are up for adoption will also be there. Free admission. June 21, 1 p.m. to 10 p.m. Pint Central, 1226 Central Ave. 980-237-9108. www.pint-central.com.
Also, don't forget South End Soul and AG+Art Tour happening this weekend.