Fast food workers in Charlotte gathered in front of the McDonald's on the corner of Reagan and Sugar Creek Road to protest at 7 a.m. this morning. They were part of a nationwide strike to raise the minimum wage to $15 in more than 150 cities. One brave worker, Brittany, walked off the job at Bojangles' to join in. Honks were heard throughout the hour showing support for the cause.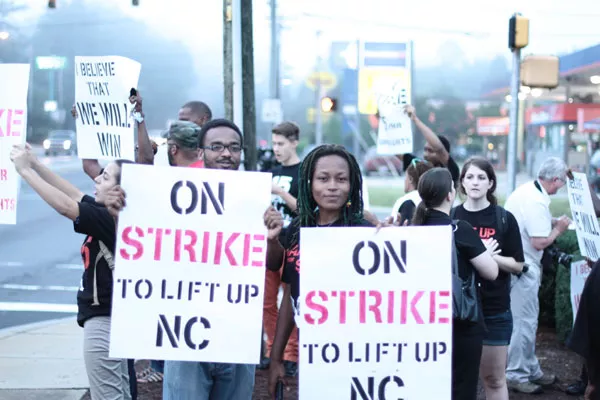 The group of 15 then packed up to join the Durham crowd at noon. Before leaving Charlotte, they shouted, "We'll be back, whatever it takes!"
In other cities, there have been several arrests, with protesters blocking intersections by sitting on the street.