click to enlarge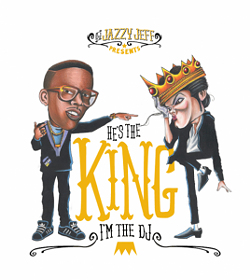 The Deal: One of hip-hop's most respected DJ's releases a tribute mixtape as Michael Jackson hysteria rises again with the release of This Is It.
The Good: It's Michael Jackson. The material Jazzy Jeff had to work with was pretty rock solid to begin with, couple that with great blends and mixes with artists like Pete Rock and Kriss Kross and you've got a winner. More Jackson 5 material than expected really shows how good they were. Love the fact that sounds weren't just a chronological journey through the Jackson catalog. Mixing it up was a good thing. Quincy Jones talking about Michael was also a good look.
The Bad: More Jazzy Jeff definitely would have been welcomed. I understand it's a tribute album and you're taking the backseat, but there's a big difference between a backseat and the car behind in traffic. At times, it's just a Michael Jackson/Jackson 5 playlist.
The Verdict: A solid tribute to the King of Pop from a very hip-hop perspective, considering it was free for anyone who chose to download it, you can't really beat that.
INFO:
UNDRCRWN Presents: DJ Jazzy Jeff
He's The King, I'm The DJ
Release Date: October 26, 2009
Download "He's The King, I'm The DJ here