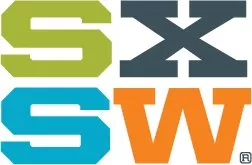 We weren't able to make it to this year's SXSW conference in Austin, Texas, but plenty of bands are representing Charlotte there. Here's some of what they've posted on Facebook about their showcases and time in Austin:
Lucky Five — "Would you believe that Matt Sorum (drummer of Guns and Roses, and Velvet Revolver) came and watched our set last night? Believe it!"
Brody and Choch — "Had a blast rocking SXSW Festival last night at Empire Automotive. Bandpage HQ party was rockin!"
Jon Lindsay — "We built this city on pop and roll. #sxsw 2012"
Deniro Farrar — "Went to the airport it was 6 mins away from my hotel got lost it took me 2 hours to find my way back"
ThoughtCriminals — "Chaos. Holy shit, thank you, Austin."
Flagship — "We have all arrived safely here at sxsw! We are so excited to be playing friday at 9:30 at swan dive!"