Mountain music legend Earl Scruggs, who popularized a three-finger style of banjo picking and brought bluegrass to mainstream audiences with his duo Flatt and Scruggs, died of natural causes on Wednesday, March 28, at 88. The three-finger, or "Scruggs style," of playing banjo helped to bring banjo from the rhythm section into a lead position, making an indelible impact on country and bluegrass.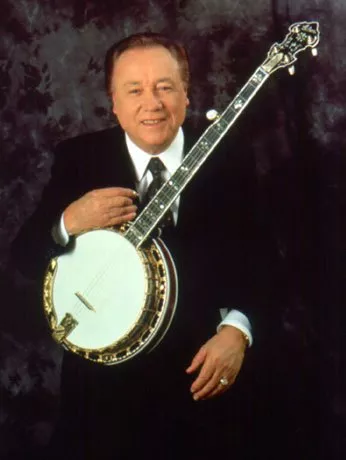 Scruggs was born on Jan. 6, 1924, in Flint Hill, N.C. He first picked up a banjo at age 4 and was later known for his innovative drive as much as his picking style. He played with bluegrass inventor Bill Monroe's Blue Grass Boys in the 1940s, helping to put bluegrass on the national radar. Scruggs teamed with Lester Flatt and in 1948 formed the Foggy Mountain Boys; the two performed as Flatt and Scruggs through the '50s and '60s, and their progressive style of bluegrass had a huge influence on the the era's folk revival.
In the 1960s, Flatt and Scruggs' "The Ballad of Jed Clampett," sung by Jerry Scoggins, became the theme song for TV sitcom "The Beverly Hillibillies."
Over the years Scruggs performed and recorded with countless musicians including Bob Dylan, the Byrds, Elton John, Travis Tritt, John Fogerty, Johnny Cash and Steve Martin.
Though poor health sidelined him in the 1990s, Scruggs returned to limited touring in the 2000s, including multiple performances at MerleFest.