Doc Watson died on Tuesday, May 29, at age 89. He had undergone colon surgery last week and was still at Wake Forest Baptist Medical Center in Winston-Salem, N.C.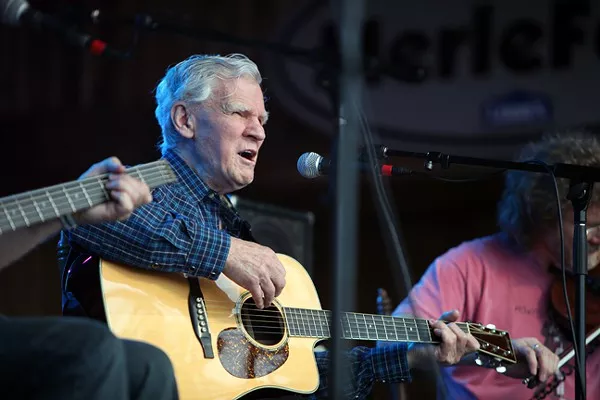 The icon and influential guitarist, born Arthel Lane Watson, was a master of both finger-picking and flat-picking styles which helped lead the guitar into the spotlight of folk music. He was the host of the annual
MerleFest
concerts held in Wilkesboro since 1988 that were a tribute to his son, Merle, who died in 1985.
Doc Watson, who was blind from infancy, earned his nickname at the suggestion of an audience member during a radio broadcast. The North Carolina native, who gained notoriety during the folk music revival of the 1960s, recorded 60 albums over the years and earned seven Grammy awards and a Lifetime Achievement Award during his career.
Stay tuned for editor Mark Kemp's tribute to Watson.