As the father of a one-and-a-half year old, I play music for my daughter on a daily basis. This morning, she clapped to Cat Stevens and sang along to The Flaming Lips' "Yeah Yeah Yeah Song." Giving kids exposure to music, and even an opportunity to perform at an early age, can only help with their self esteem and their interest in music.
Tonight at the Stage Door Theater, girls ages 10-16 will celebrate their love of music through a free, open-to-the-public performance at 7 p.m. as part of the Girls Rock! Charlotte Camp.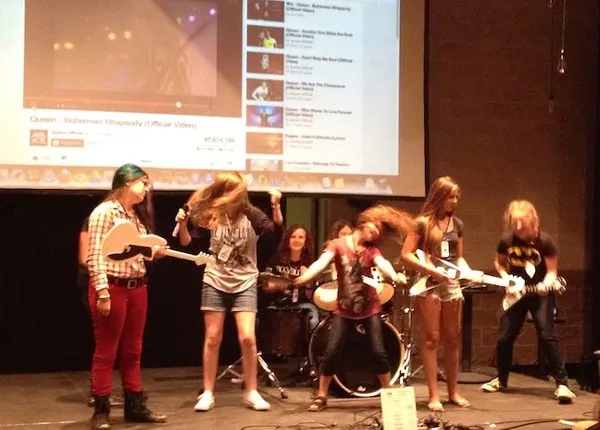 Crystal Dempsey
Girls Rock! Charlotte Camp
The camp pairs each girl with an instrument. After bands are formed, an original song is written and then performed at the finale concert. In addition to music, the camp focuses on topics such as the positive use of social media, stage confidence, managing money, media literacy and more.