Nine of the 10 problems techies suffer from center around lack of battery in some form or fashion. Between opting out of apps that are energy vampires and constantly having to find a way to plug in to charge, it's borderline maddening with multiple devices being used on a regular basis. But, there's hope on the horizon. Here's all you need to remember: ABC.
ABC stands for
a
lways
b
e
c
harging. How? Here are some tips:
1. Get some mini charging cables that travel well. I like the
Incase USB mini cable kit.
It's all of the chargers I or my compatriots ever really need if in a phone pinch. Tough luck for iPhone 5 users on this one, though. There's no Thunderbolt option yet. These things pack down so tiny it's like they're not even there. It's a huge relief to have what's needed when it's needed.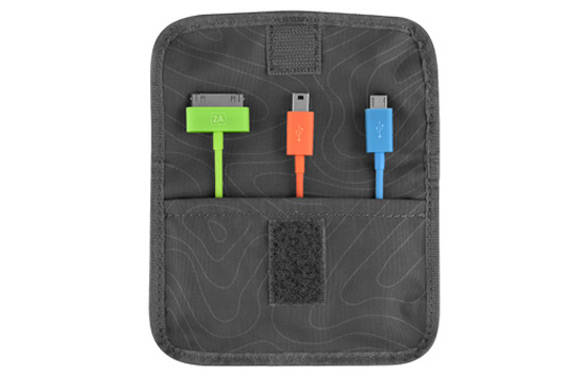 Source: MANkind UNPLUGGED
2. I'll be upfront here. If the myCharge Peak 6000 was a person, I would make dirty, sexy love to it. It's always there when I need it and it speaks four languages. That's my kind of tech.

Source: http://mycharge.com
I get four to five iPhone 4S charges out of it and a little more than two iPad charges. Paired with the USB mini cable kit, one never really need much more than this. Plug it in at night, grab it in the morning and BOOM - ABC.

For more commentary, follow me on Twitter @dbirdy, for more photos peep my Flickr and to see a bunch of random and fun travel videos, subscribe to my YouTube channel!

Zero, zilch, none and no part of this post is sponsored by any of the above mentioned product company nor would I ever present such a thing.