Joanne Spataro
Joanne Spataro is a contributor to Creative Loafing's news and entertainment sections. She started her journalism career early as a teen movie critic for The Charlotte Observer. Ever since, she has been writing about politics, news, and the arts. She was also the editor-in-chief of The Paraview, a quarterly trade magazine for the Metrolina Paralegal Association. When she's not typing up an article, you'll most likely find Joanne enjoying frozen yogurt at pinkberry.
Trending
North Carolina's HRC Gala returns to Charlotte
But doesn't necessarily give back
February 20, 2013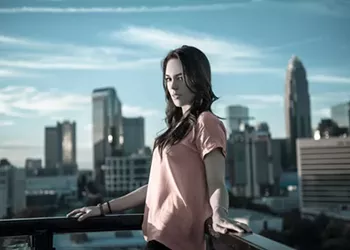 Sex trafficking survivor Jillian Mourning finds L.O.V.E.
Her nonprofit works to raise money for existing human trafficking rescue and advocacy groups
December 26, 2012
Trans clothing drive provides comfortable environment for shoppers
Accustomed to harassment at malls, attendees at Saturday's event could finally shop in peace
April 03, 2013