click to enlarge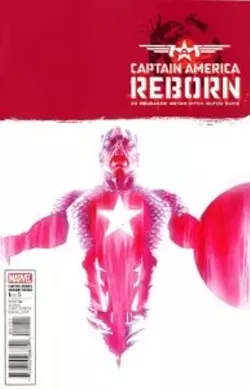 Captain America: Reborn No. 1
Published by Marvel Comics. Written by Ed Brubaker. Art by Bryan Hitch and Butch Guice.
The Deal: Well, here it is — the comic that folks have been waiting for — Captain America: Reborn No. 1. Now, in case you hadn't heard, Marvel's greatest patriotic hero is dead ... or, was dead. This five-issue limited series promises to bring him back to the land of the living.
The Good: You know that old saying that "every comic is someone's first comic"? I think writer Ed Brubaker took that to heart when crafting this first issue — because he takes a big chunk of the book to explain everything that led up to the possible "resurrection" of Cap. And, look, I'm not complaining. I've been reading Brubaker's Cap series for years, and I can't say that I remember everything that happened on the road to Reborn. All that said, I just really wanna know how the hell they bring Cap back from the dead and what happens after that. I mean, honestly, that's why I'm reading the series. So, I'd probably pick it up if it was awful. Luckily, the story and art are high-quality.
The Bad: Can we cut this down to a two-issue series?! Really. Seriously.
The Verdict: If you're a Cap fan, you just wanna know. So buy it.
Reviewed materials provided by Heroes Aren't Hard to Find: www.heroesonline.com.