click to enlarge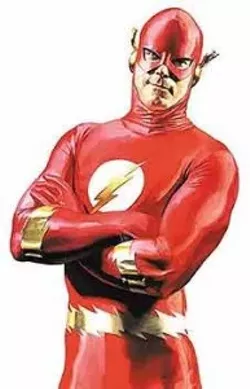 : WOW. Cool shit!
Perhapanauts update: Writer Todd Dezago talks about why this book seems to go M.I.A. a few months at a time.
A Justice Society preview: A look at what the new creative team has in store for us readers. I was a big fan of Geoff Johns' run on the book (well, except for that "Kingdom" story arc), so we'll see how the new guys do.
What's up with Dwayne McDuffie?: He got fired from the JLA, and I didn't think that was cool. But here's what he's got planned next.