San Diego Comic-Con International has only grown in its 45 years. It's the spot where news is broken on major-league and indie books alike. From comic book films to next year's creative teams, it's easy to get lost in the mix. That's why Comic Afterthoughts is compiling a best-of list for the convention. To get the rundown, check back with the blog on Monday. Until then, Day 1 has given us an interesting tidbit about the Caped Crusader's upcoming appearance in Superman vs. Batman: Dawn of Justice, due out in 2016.
Fans had seen a grayscaled, obscured shot of Bats with the Batmobile in May. We got a sense of the costume — the small ears, broad bat, and all — but Thursday's close-up of Affleck as our hero is the most vivid portrait yet. It would seem that the conjecture about the hue of the costume has been settled.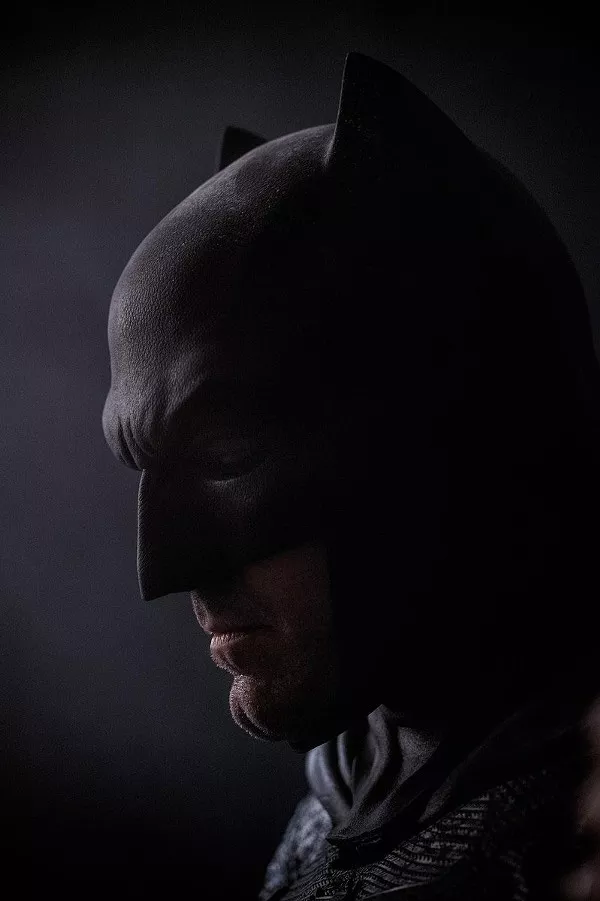 But yeah, it's still just a shot of a guy in a mask. In each photo released, the filmmakers seem to be going for a grimmer — if not aged — Dark Knight. This seems to lend itself to The Dark Knight Returns, Frank Miller's elderly Batman adventure that's already been cited as an influence to this story.
What else has been revealed? Well, a lot of stuff was announced before the convention even began. But here are a few big news items this week:
* The hit TV show Orphan Black is becoming a comic. IDW will offer the series in 2015, with no specific creative team announced yet. Also coming from IDW: an Edward Scissorhands series.
* TV show The Flash will introduce Plastique in the show's first season. She's a Firestorm villain, who, predictably, makes things explode from her body. Duh.
* Hawkeye is returning July 30. The reason for the delay? A special issue based in sign language, drawn by David Aja.